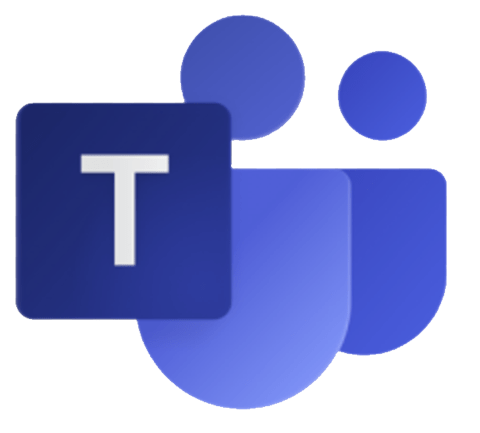 Does anyone else find it really annoying when your colleagues clog up your inbox with replies saying a short 'thanks' or 'okay cool'? We definitely do! It wasn't until we started working with our IT support company, Priority IT, that we were introduced to the wonderful world of Microsoft Teams. Originally introduced in 2016, Microsoft Teams is a chat-based workspace in Office 365, with all the tools you could ever dream of to stay connected. Designed to boost productivity by improving the flow of information to your business, it provides remote teams with the ability to work together and share information easily. In this digital age, flexible working is really important and we encourage it. Microsoft Teams is the perfect tool for this and enables us to stay connected when we're working remotely. We've created this blog to tell you about all it's best features and why we think you should all be using it!
The Team Chat Function
In our opinion, this is one of the best features of Microsoft Teams. Like Skype for Business, you can chat with individual team members or use a group chat function. We love that you can react to messages with emojis, and as mentioned above, you can use it to communicate in a way that doesn't spam up your inbox! Similar to emails, you'll receive notification (make sure you turn them on) on the bottom of your screen when you get a new message, so you won't miss out on anything. It can sometimes be challenging to stay productive if you have loads of messages popping up on your screen but fortunately, Microsoft Teams have a way around that. You can filter the content you see with the @mentions, so you can separate your personal messages from less relevant conversations.
Another great thing about the chat feature is that when having a one-on-one conversation, you can message, call, video chat, screen share and add other people to the conversation. Usefully, when you add a new person to the chat, you'll have the option to share or not share the previous chat history.
Simplified 'Facebook' Group
Our team likes to use the chat function similarly to how you would use a Facebook Group. Each morning, we'll post a 'quote of the day' into the group to motivate us for the day ahead. We also use it to communicate about anything that's going on in the office, and how we're getting on if anyone is working remotely. You can also add Gifs, stickers and emojis which makes it far more fun!

Praise Option
It's been proven by science: people are happier and more productive when they are recognised for their hard work. We recently discovered a praise option that allows colleagues to highlight groups or individuals who are being breathtakingly awesome (as per our culture code!). It's just another way to spread the good vibes and to become a more productive workforce.
Maximise Remote Working
At the start of January, we took on our first remote worker so we have had to make sure we were staying super connected on the days she wasn't in. Microsoft Teams has allowed us to continue working as a team as if she was in the office. We often hold our team catch-ups via the video calling option which we've found to be a perfect alternative to rescheduling meetings for when everyone is in. Even when she's not in the office, it feels as though she is, so she gains all the advantages of working from home without any of the negatives! She's also able to easily access all the information, application and any other tools she needs.
Preschedule Video Meetings
Using the calendar on the platform, we're able to preschedule video meetings. This can make getting ready for team meetings so much easier and quicker. You can also schedule meetings directly from the chat section, with all the people in that specific chat. If arranging the meeting through the calendar, a scheduling form pop-up will appear and like Outlook, you'll be able to give a title to your meeting, invite people and add meeting details.
Screen Share Options
There is a screen share option which is fantastic! We've used it a good couple of times and it means we can collaborate on pieces of work even if someone is working a million miles away. When on the presenting mode, you can give a surprising degree of control to another user. The curser on the screen will be labelled with the users initial, so they'll be no confusion over who is doing what.
Link with Trello
At Naturally Social, we are suckers for the project management tool, Trello. The boards, lists and cards on there mean teams can organise and prioritise projects in a fun and flexible way. On the apps section of Teams, you can download Trello. A bot will then talk you through the simple process of setting it up. Once it's set up, you can add tasks to your Trello board, update tasks, add due dates and archive finished tasks. The only downfall is that you're limited in being able to tick when a task has been completed. If Trello isn't something your business uses, no worries because there are also hundreds of other apps you can download!
Have you been swayed to downloading Microsoft Teams? We think it's a game-changer and we don't want you to miss out on its benefits! If you think you're ready to start using it, Priority IT are the ones to call. Give them a message and they'll happily provide the tools and services you need to transition over to the platform. For more digital tricks and social media hacks, make sure to sign up for our newsletter. As always, please get in touch if there's anything you need support with.