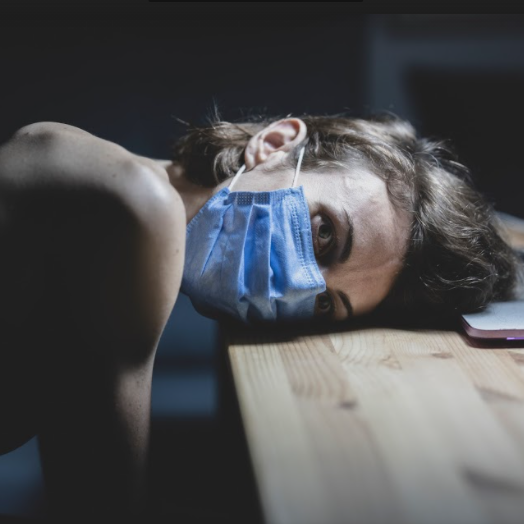 Insight6, which covers the UK and whose Wiltshire enterprise is run by Richard and Lucy Knight, has adapted its customer survey tool to investigate how employees are feeling.
And the new Team Wellbeing Checker has uncovered some worrying trends: around a fifth of employees, when first questioned, say they are feeling demotivated working from home. Of those coming into the workplace, 15 per cent do not feel safe in relation to Covid-19.
"Employees have always been part of what we look at, because employees are every business's number one customer and they need looking after," said Richard. "As a business owner or senior leader, you can't deliver a great customer experience until you deliver great employee engagement.
"But during this pandemic, employee engagement has taken on a new significance and really come to the forefront, when it is more important than ever to ensure business continuity and delivering what customers want.
"We have collated the national results from Team Wellbeing Checker and found that a fifth of employees working from home are feeling demotivated and – just as worryingly – many of those in the workplace do not feel safe."
Team Wellbeing Checker gathers real time insights into how employees are feeling, whether they are based at home or in the workplace, through a series of mini questionnaires.
"The tool allows employers to know how their teams are feeling right now – not waiting until the end of the quarter or the end of the year – and then they can act quickly," said Richard.
"The surveys are short, sharp, in the moment and very effective, as long as the information they reveal is acted upon. They help businesses understand exactly how teams are feeling, so they can do something about it quickly. We've also demonstrated that just by asking people, they tend to feel reassured and more motivated."
According to the research, when asked for a second time, just three per cent no longer felt safe, and the numbers feeling demotivated dropped to 13 per cent.
The results are helping companies make decisions about if and when to bring people back into the workplace, and what extra measures they might need to take to help employees feel secure.
Richard said there were many examples of Team Wellbeing Tracker uncovering employees' concerns. In a professional services firm, several staff were worried that a number of their colleagues were no longer using hand sanitizers; in a local council, staff used the surveys to express concerns about contractors not following Coronavirus protocols.
Richard added: "By using Team Wellbeing Tracker, organisations are also carrying out their duty of care to their employees and pre-empting any issues before they escalate."
Insight6 provides insight, training and business development to help organisations deliver experiences their customers want, so ultimately they retain customers, attracts new ones and encourage referrals.
For more information about Insight6 and the Team Wellbeing Tracker, visit http://www.insight6.com/region/dorset/ or email

[email protected]

.