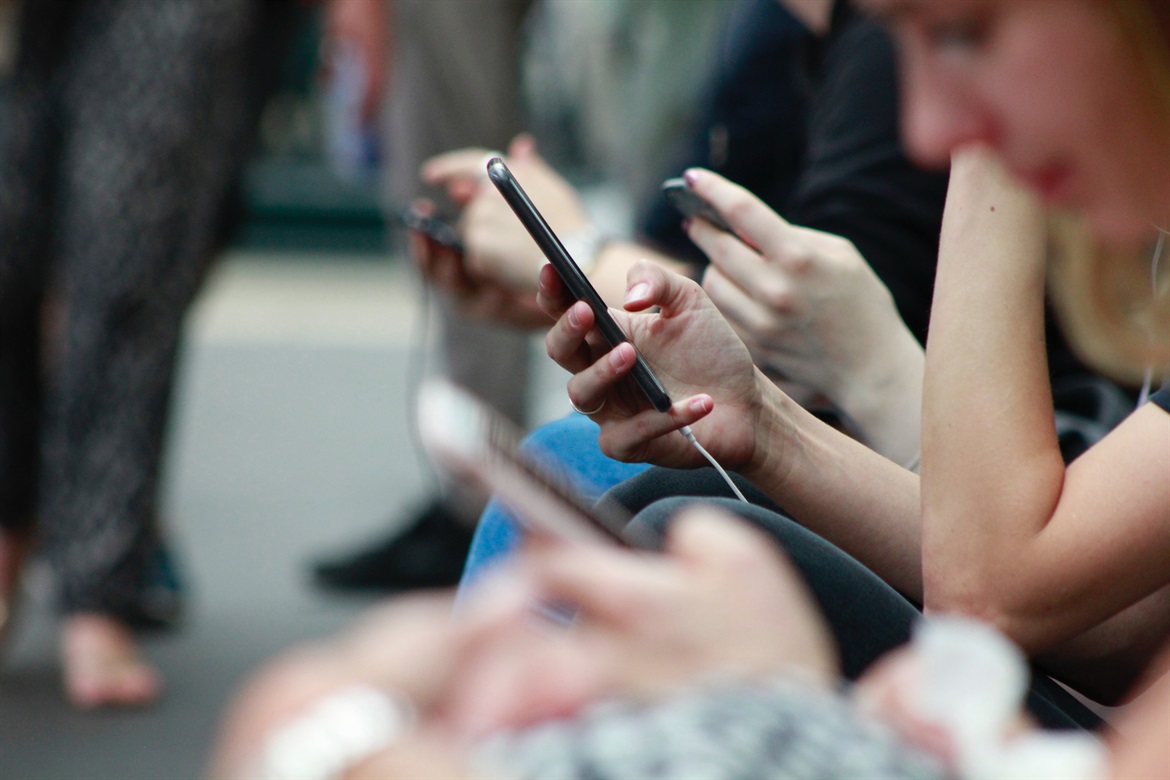 'Social media' is the general term used to describe websites, networks and applications whose users can create, submit and share content or participate in social networking. Social media enables users to communicate, make professional and personal contacts, join and participate in online communities, comment, vote and express themselves through various online platforms.
With a growing number of people using social media, many businesses have taken advantage of the opportunities provided by these web-based social channels. The majority of social media platforms are investing significant resources both in personnel and funding to develop the services they can provide to business.
This guide describes how the most popular types of social media are being used for business. It explains how these platforms function, how they are most used in a business context and the future evolution of the social media industry.
Types of social media
Social networks
Social network platforms focus on the 'personal profile' - a public page that users customise with information about themselves. Facebook (www.facebook.com), Twitter (https://twitter.com) and LinkedIn (www.linkedin.com) are the major examples.
These platforms are used to connect people, companies and brands online. From a business perspective, social network profiles provide a forum for passing on information and news about a business, brand or product to customers (and potential customers), enabling them to shape a direct dialogue with their target audience, sharing text, images and video.
Social networks have millions of users around the world - ranging across almost all ages - and their value continues to grow. From market research to brand awareness, lead generation, customer service, relationship building and even sales, social networks can be crucial to the growth of many businesses across industries and sectors. Today, especially considering the rise of mobile internet, these networks have become hubs not only for online socialising but for media consumption as well - making them an invaluable tool for modern businesses.
Media-sharing networks
These types of sites and applications are used by a wide range of businesses to share images, video, live streaming and other types of primarily visual media online. The largest of these platforms include YouTube (www.youtube.com), Instagram (www.instagram.com) and Snapchat (www.snapchat.com/l/en-gb/).
Media-sharing platforms are invaluable for audience engagement, brand awareness and lead generation, among other social marketing objectives. They are particularly useful for product-centred businesses.
As social media continue to evolve, media-sharing tools are increasingly available on social network platforms. For example, Facebook and Twitter now offer live video. However, media-sharing networks are unique in that their primary purpose is purely the sharing of media.
Consumer review networks
These forms of social media allow users to find, review, discuss and share information about brands, products and services, as well as businesses in the service industry (e.g. restaurants and hotels). Positive reviews act as social proof of a business's claims. In addition, these networks can be used for managing customer service as well as research into how to improve a service or product.
While there are many industry-specific customer review networks, the largest include Yelp (www.yelp.com), TripAdvisor (www.tripadvisor.co.uk) and Zomato (www.zomato.com).
As review networks increasingly adopt geo-location technology and cross-platform connections, more people are using them for recommendations on almost any product, service or business. Various studies have found that 65-75% of shoppers read online reviews before making a purchase.
Positive user reviews add significant value to many types of business, websites and online services: a Harvard Business School study found that a one-star increase in a Yelp rating for a restaurant leads to a 5-9% increase in revenues.
Blogging and publishing networks
These types of networks are used to publish content online and enable readers to share and comment on it. They are very effective for engaging with a business audience, building a brand and generating leads and sales. With so much content available online, blogging - when done well - is one of the most useful ways for potential customers to learn about a brand, product or business.
Businesses can gain valuable visibility by maintaining a blog. Additionally, blogging and publishing platforms can provide opportunities for business owners and organisations to become thought leaders on specific topics or particular industries, supporting the relevance of their product or service.
Platforms like Technorati, Tumblr and Netmums provide a place for niche communities to connect and share content on specific topics and industries. Many businesses can benefit from some good review opportunities and increase the number of visitors to their site by getting involved in the right communities. However, it should be noted that it is important to do some research and make sure to pick the right blogging platform for the type of business.
Bookmarking and content curation networks
Bookmarking and content curation networks encourage users to share, save and discuss anything of interest that they have discovered online, such as images, articles, recipes, reviews and products. They tend to be more popular among the millennial age group.
As with most social media, these platforms are especially useful for driving customer engagement, website traffic and brand awareness. They provide alternative channels for a business to connect with its audience and customers. At the very least, these networks are invaluable forums to showcase content and products.
Major bookmarking and content curation networks include Pinterest (www.pinterest.co.uk) and Flipboard (https://.flipboard.com).
Discussion forums
Particularly useful for gathering insight on a product or service, discussion forums are among the earliest forms of social media. They are used to find, discuss and share news, information and opinions on trending topics. In a professional context, these forums can be indispensable sources of market research.
Due to the rise of other forms of social media, discussion forums have become less popular. Nevertheless, such networks are designed to shape discussions on specific topics. Unlike other social networks, discussion forums such as reddit (www.reddit.com), Quora (www.quora.com) Mumsnet (www.mumsnet.com) and Digg (http://digg.com) generally still allow for user anonymity. As a result, they can be invaluable for deep customer research and honest customer opinions.
As long as businesses are cautious and keep their ads and posts unconnected, this class of social media can be a useful place to conduct some guerrilla marketing activity.
New trends in social media
Ever-changing, social media trends are hard to keep up with as new technologies keep being developed in order to match the way audiences interact on these platforms. While certain trends can be predicted in the short term, determining the direction these platforms will take beyond the next 12 months is almost impossible.
Key social media trends include:
Video: "The camera is the keyboard" has become a new mantra for social media. The way people consume content and media online is moving sharply towards video, and this is true not only of social media but of the internet in general. Many of the largest social media networks are focussing heavily on developing their video capabilities, so businesses on these platforms need to adapt in order to stay relevant.
However, many businesses trying to integrate social videos into their social media profiles are missing the bigger picture, focussing on triggering as many views as possible rather than far more meaningful metrics such as conversion rates. If social video is a focus of an online marketing strategy, it may help to invest in analytics tools that track conversions, highlighting the extent to which video leads to customer retention and acquisition.
Live streaming: Related to the video trend, live video streaming has been dominating social media. In fact, brand audiences increasingly prefer to watch live video from a brand than read a blog or follow social posts. With the majority of social media platforms expanding their live streaming technologies, this form of connecting with audiences is increasingly an expectation of many brands.
Influencer marketing: The idea behind influencer marketing is the use of well-known personalities to help a product, service or business become more popular and respected. This strategy has one of the highest returns on investment among online marketing tactics and, as a result, budgets allocated for influencer marketing in 2017 were set to double.
Paid advertising: Although social networking sites are still useful for an organisation's brand, the free reach of social media for advertising and customer acquisition is dwindling. Organic reach through the likes of Facebook has steadily been decreasing. To make full use of the advertising capabilities of social media, businesses will need to pay for services that enable them to reach more people, target specific audiences and receive detailed analytic reports about the performance of their advertising.
New target audiences: No longer are millennials (generally viewed as the generation born between the early 1980s and mid-1990s) the primary demographic to be reached through social media. Generation Z (which refers to people born in or after 1995) has increasing purchasing power (currently more than $40 billion) and will heavily shape the way social media continues to evolve. Generation Z has a shorter attention span and values anonymity more than millennials. They are a particularly difficult audience for brands to attract due to the fact that they are far more resistant to advertising.
Further information
BIF267 Promoting a Business Website
Useful literature
'Likeable Social Media, Revised and Expanded: How to Delight Your Customers, Create an Irresistible Brand, and Be Generally Amazing on Facebook, Twitter, LinkedIn, Instagram, Pinterest, and More'
Dave Kerpen
2015
McGraw-Hill Education
'Social Media Marketing Workbook: 2018 Edition'
Jason McDonald
2017 (2018 edition)
CreateSpace Independent Publishing Platform
'Social media: Strategies To Mastering Your Brand'
David Kelly
2016
CreateSpace Independent Publishing Platform
Useful resources
Business News Daily provides guides on how to use most of the mainstream social media networks for business.
Website: www.businessnewsdaily.com/7832-social-media-for-business.html
Moz provides an in-depth beginner's guide to social media for businesses.
Website: https://moz.com/beginners-guide-to-social-media
Hootsuite provides a general guide to social media marketing.
Website: https://blog.hootsuite.com/the-essential-guide-to-social-media-marketing/
Social Media Examiner offers many useful reports, guides and information on getting started with social media.
Website: www.socialmediaexaminer.com/getting-started