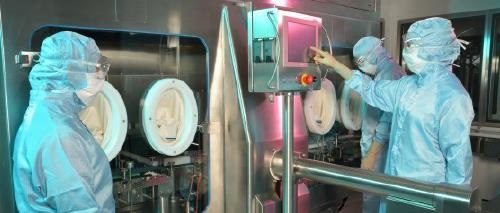 Business Name: Porton Biopharma Limited
Business URL: http://higherfutureshub.co.uk/about-us/case-studies/porton-biopharma/
Programme Associated: Swindon and Wiltshire Higher Futures - Higher level skills service

As a rapidly expanding business Porton Biopharma Limited (PBL) ide ntified the need to provide support for new managers joining the company and to offer existing managers development opportunities. PBL also wanted to take advantage of the skills service offered by Higher Futures to assess individual needs. Once assessed Higher Futures then approached a number of class-leading universities around the country to submit proposals taking into consideration PBL's preference and need. Higher Futures, Broker Jo Mills managed and supported the training needs analysis and report. As a dedicated resource working closely with the senior management team Jo also delivered:
Advice on training options available
Acted as single point of contact liaising with the university providers on PBL's behalf to request proposals
Support in setting up introduction meetings / presentations
Regular information, advice and guidance for the employer during the design phase
The University of South Wales was selected as the provider and are delivering an ILM accredited management training programme for supervisors and team leaders. Delivering the bespoke programme to the 12 strong team not only guarantees enhancing the company's leadership capability to support business growth but also offers learner's transferable skills.


"I have found the Higher Futures skills service outstanding, we worked well with Jo who really listened to what we wanted. The service and communication have been much better than we could have anticipated. I would definitely recommend the service to other employers".
- Nick Batty, Training Manager, Porton Biopharma