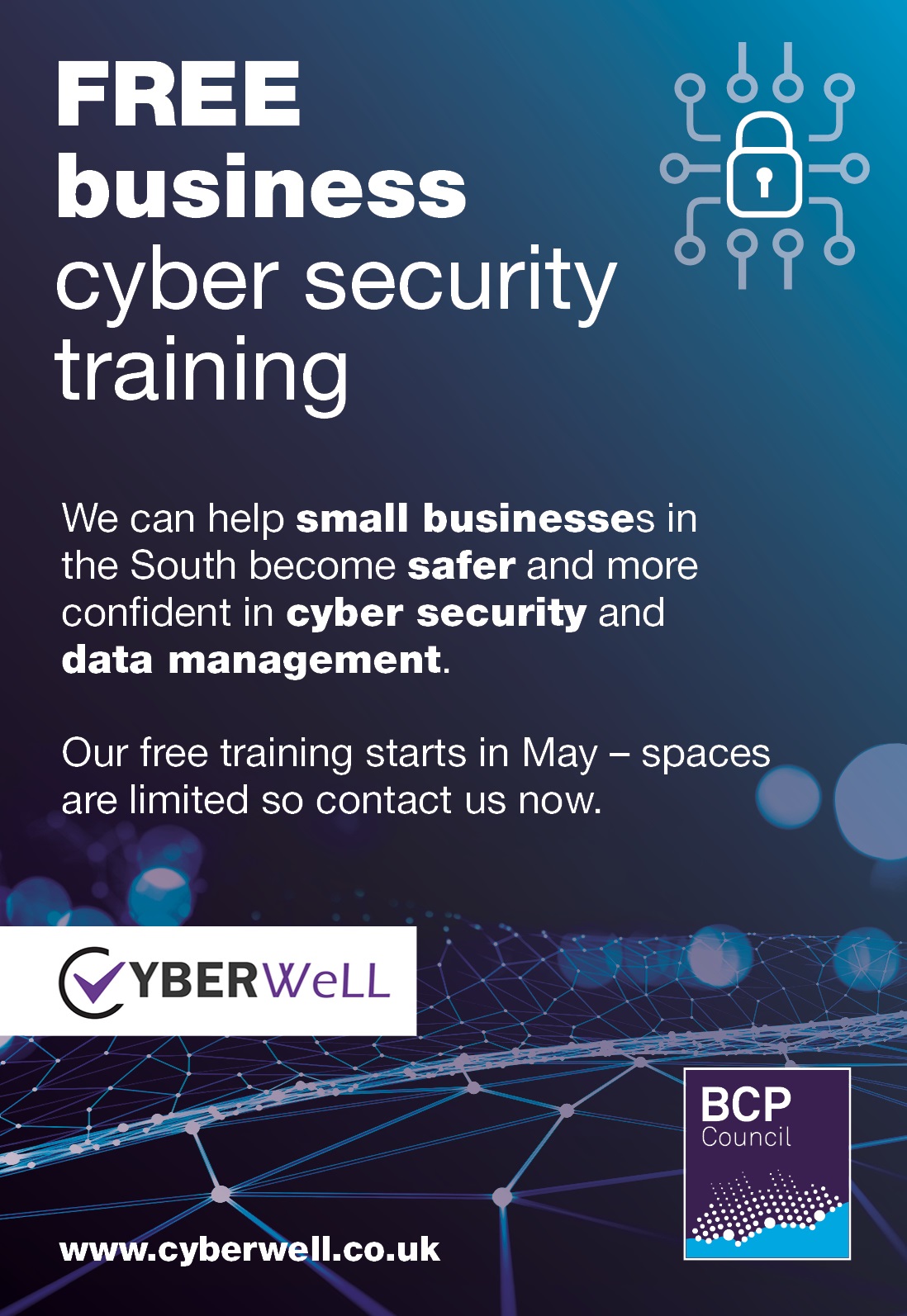 Cyberwell were successful in winning a bid from The Department of Business, Energy and Industrial Strategy (BEIS) mid last year. This was part of their Business Basics award and focused on SME productivity.
Cyberwell have designed and built an e-learning Cyber Security and Data Management tool that was originally for Dorset based businesses, but BEIS has now let them roll it out to the SMEs in the whole of the South, due to the current unusual working conditions for many.
The training is completely free, all online, you can watch a short video and sign up here at
www.cyberwell.co.uk
The UK National Fraud & Cyber Security Centre have reported that Coronavirus-related fraud reports increased by 400% in March and has suggested that this is linked to the increase in home working. So we believe this training is needed more than ever.