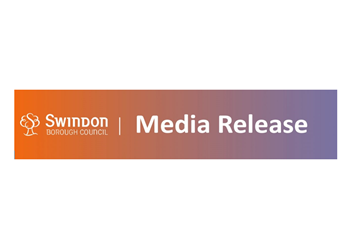 A wide-ranging package of support provided for Honda of the UK Manufacturing (Honda) workers in Swindon was among the items discussed at the latest national taskforce meeting today (30 Sep).
Minister for Business and Industry, Nadhim Zahawi, chaired the latest Honda Swindon Taskforce meeting and was presented with an update from the Honda and Supply Chain Coordinating Steering Group, led by Swindon Borough Council, which is overseeing additional support for Honda workers and those working in the supply chain.
The Taskforce - which is made up of representatives from the Council, the town's MPs, local partners, Honda of the UK Manufacturing, Unite the Union, Swindon and Wiltshire Local Enterprise Partnership (SWLEP) and sector representatives - discussed support for Honda workers, the supply chain, and the future of the site.
The Japanese carmaker, which will stop production at its South Marston factory in July 2021, has already provided a huge amount of support to its 3,500-strong workforce with 96 per cent of workers having taken the opportunity to benefit from coaching sessions, with specialist career coaches.
Employees have access to more than 8,000 free online training resources through LinkedIn Learning, and 500 associates have signed up to Functional Skills training in English, Mathematics and Information Communication Technology.
Virtual CV writing workshops began over the summer and a series of interview, job search, retirement and self-employment workshops will be made available to staff at the end of the year.
Honda has also reported that 76 of its associates who left the company last year have secured new employment and all 30 of its apprentices have been placed with other local or automotive businesses to enable them to complete their apprenticeships.
The Honda and Supply Chain Coordinating Steering Group has been working closely with Honda to supplement the support on offer, not only for workers at the plant, but for wider supply chain firms.
An information and advice day for all employees facing redundancy, which was scheduled for March, has been rescheduled as an online event for November and will be open to anyone facing redundancy due to the COVID-19 pandemic or Honda closure. Event details will be published shortly.
A local financial and well-being services booklet was also produced and sent to four Honda-owned companies and large suppliers. Where appropriate to ongoing production schedules, the Council's business teams have been making links between potential employers and the Honda of the UK Manufacturing and supply chain HR teams in order to focus training on actual job opportunities.
Swindon Borough Council has also set aside £200,000 to help Honda workers and companies within the supply chain. Half of the money has been used to unlock further funding from the European Structural and Investment Funds (ESIF) SME Competitiveness Programme led by SWLEP, which is currently signing up Swindon and Wiltshire residents who are employed at Honda or one of its suppliers for a comprehensive start-up business support programme delivered by experts YTKO. The programme will start this autumn and the HR teams will be asked to share the course details.
The ESIF programme also provides diversification support to companies in the Honda supply chain. The remaining council funding will support Honda workers as and when required.
The Government continues to support the Taskforce in its ambition to support Swindon's local economy, including through its £3.6 billion Towns Fund, and a £1 billion Future High Street Fund.
Business and Industry Minister Nadhim Zahawi said:
"With its skilled workforce and innovative local businesses, Swindon is a highly attractive area for manufacturing investment, while the Honda site remains ripe for redevelopment.
"It was a pleasure to chair the latest meeting of the Honda Swindon Taskforce, where we discussed further support for Honda's dedicated employees, the supply chain and wider community – as we look to retain the region's proud reputation for advanced manufacturing."
Councillor David Renard, Leader of Swindon Borough Council, said:
"Swindon has already demonstrated it is starting to bounce back from the economic shock caused by COVID-19 with large-scale investment and regeneration taking place in our town centre. Thousands of jobs are also set to be created at a major new warehouse just a short distance away from Honda's plant and conversations are ongoing with a number of growing businesses.
"Swindon's success is built on its diverse economy and our ideal location makes us an attractive proposition for companies looking to relocate and grow here. Although we will be losing one of the town's top employers in Honda, the company will leave behind a legacy in the shape of a highly skilled workforce, which will only add to the appeal of firms looking to invest in the Borough.
"A tremendous amount of work has already taken place to support workers from Honda and the supply chain and that will continue in the weeks and months ahead, while the Council is also actively looking to bring new companies into Swindon to provide even more investment and job opportunities for local residents."