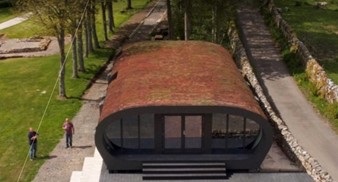 Swindon-based Beard Group has entered into strategic partnership with eco-build experts Green Unit. The move is part of Beard's desire to be more sustainable and, in the longer term, to more actively drive sustainable alternatives in the industry.

Green Unit designs and manufactures low carbon buildings that are sold under the ARC brand name. They are distinctive and environmentally-friendly with low embodied carbon in their construction and high operational performance due to their levels of insulation and airtightness.

ARC buildings are manufactured offsite in road transportable sections and delivered to site virtually complete. Green Unit was co-founded by Jonathan Finnerty in 2012 and is based near Abingdon in Oxfordshire.