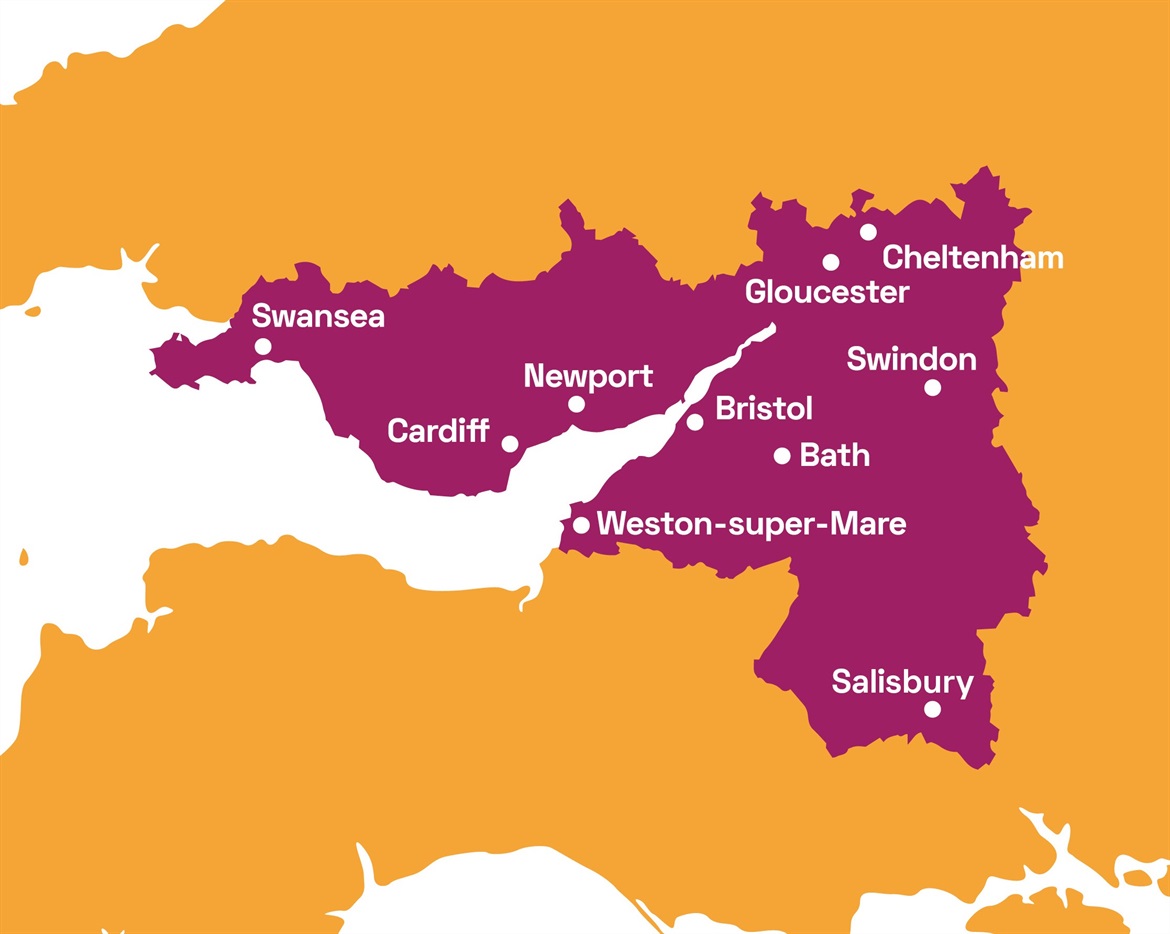 A new economic partnership across south Wales and western England which aims to boost local economies by working together launches a new website and prospectus today. The Western Gateway, launched by Cabinet Ministers in November 2019, is the UK's third powerhouse after the Northern Powerhouse and the Midlands Engine.

The Western Gateway is a partnership of eight strong cities alongside rural communities in a wide economic area. The Western Gateway, however, goes one step further than the 'regional' powerhouses formed to date. The Western Gateway stretches across south Wales as well as western England so is cross-border.
All partners intend to focus on inclusive and clean economic growth, where scale and collaboration can achieve more for the people and the wider economies of countries involved than our constituent parts could achieve alone.

A new prospectus for the Western Gateway outlines the emerging vision and the key ambitions for the economic partnership. The prospectus has been developed through discussions between the partnership's local authorities, businesses, LEPs and city regions. It sets out the scale of the Western Gateway's ambitions and identifies the emerging strategic priorities of:
- connectivity
- innovation; and
- a co-ordinated international approach to trade and investment.
Delivering this vision will add more than £56bn to the UK economy by 2030 and help us achieve a net zero future.
Chair of the Western Gateway, Katherine Bennett CBE, said: "The proposal we've put on the table is one that will deliver the economic boost the region requires to maximise its potential. Our prospectus provides an insight into the journey we are undertaking together as a partnership of businesses and authorities, determined to deliver growth from Swansea to Swindon and Cheltenham to Weston."
Paddy Bradley, Director of the Swindon and Wiltshire Local Enterprise Partnership said
"The Swindon & Wiltshire Local Enterprise Partnership welcomes the creation of the Western Gateway. Our economic growth is enhanced by connectivity across our region. The LEPs in the region collaborate on economic priorities and the Western Gateway gives us the opportunity to work across a wide region to create prosperity for more people and businesses."

The Western Gateway prospectus comes ahead of a full vision document for the partnership, following the completion of an Independent Economic Review later in 2020 that will provide an evidence base across the countries, area and regions of the partnership. Across Britain the economic map is being reshaped by devolution and regional powerhouses.

Visit and read our prospectus at:
www.western-gateway.co.uk