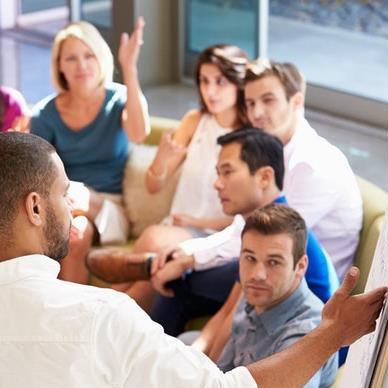 Open opportunity - This means that the contract is currently unfulfilled but active, and the buying department is looking for potential suppliers to contact them with bid applications.
Science and Technology Facilities Council (STFC) are seeking organisations that have the capacity, capability and expertise to deliver a training programme tailored for businesses.
It needs to fit the following criteria:
• Early-stage technology businesses working intensively on R&D and commercial approach
• In most cases less than 5 years old
• Pre-revenue and generally likely to be running their own business for the first time
• Generally employ fewer than 5 people.
The business support programme will set out to achieve the following:
• Perform a diagnostic to ascertain the specific stage of development and key requirements of each business
• Supply businesses with the key skills and knowledge required to run a successful technology business and increase their chance of survival
• Contribute to the successful commercialisation of technologies by providing advice and training in key business-critical areas supporting the development of a robust business plan
• Provide crucial skills and confidence in pitching for investment and introductions to investors to help fund technology development and commercialisation
• Create a step change for the businesses where they can demonstrate that the programme has made a difference, e.g. attracting external investment, finding new customers.
• Provide STFC with case study material on a business that has derived real benefit from the programme and a positive impact on the business can be demonstrated
• Contribute to the wider objectives of STFC and the Harwell Campus by being an active player in the campus and wider Oxfordshire business community.
The objective for the contractor is to design, deliver, monitor and report on a package of business support to offer and/or signpost to advice in areas which would typically include:
• Intellectual Property
• Company law and legal support
• Basic business finance and R&D tax credits
• Sales, marketing and branding
• Market research and strategy
• Team building, HR, employment law
• Business communication skills
• Business planning
• Investment readiness training to include pitching to investors.
This is not intended as an exhaustive list and potential contractors should set out their proposed programme contents.
CLOSING TIME FOR BIDS IS 03/01/2018 14:00 HOURS. DO NOT APPLY DIRECTLY TO THE BUYER. To express your interest in this opportunity email
[email protected]
Click
here
for more information