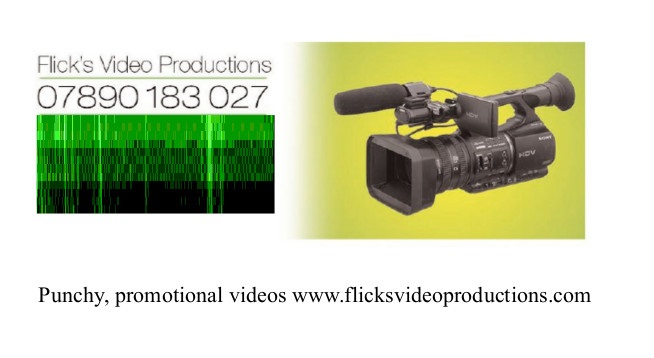 Every woman has the equivalent of the little black dress in her wardrobe - the go to look for all occasions.
Today a promotional video has the same versatility, as it can be used in a documentary style to raise awareness of your business, organisation, event or charity. It can be a showcase for your service or product.
Video can be used to cover live events either corporate, entertainment or charity and as a sales tool, for recruitment, or training and development.
Video is the highlight of your website, on social media, at exhibitions, Expos, seminars, presentations, fairs or award ceremonies - getting your name out there in a storytelling and visual way that attracts new clients, customers, donations or volunteers.
Flick's Video Productions is based in Swindon, Wiltshire and offers filming, editing, digitalising, hosting, interviews, backing music, effects and voice overs from a journalist who has a creative eye producing sharp, punchy, bespoke promotional videos.

Show reel: https://www.youtube.com/watch?v=3R5NgHVnI7k
Visit www.flicksvideoprodcutions.com for examples and more info.