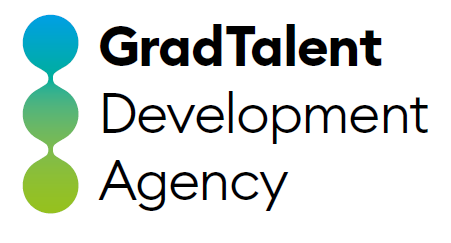 A graduate can prove to be the most cost effective way to bring fresh ideas, skill and innovation to your business.
Bath Spa University has partnered with the University of Bath, Bath College and the Swindon and Wiltshire Local Enterprise Partnership to provide employment services to South-West region businesses and graduates. This valuable service has been funded by the Office for Students.
The GradTalent Development Agency seeks to increase the retention of home grown talent* by linking graduates with graduate opportunities offered by employers in the South-West region. This free service will save time, money and create efficiencies in your recruitment and retention of new graduate employees.
The free service to employers:
Specialised Job matching of local graduates to local employers
Individualised graduate recruitment and selection tailoring to the employer's needs
Post-placement support to both the employer and graduates designed to optimise on-boarding and ongoing development
Advice and guidance to assist businesses employing graduates with a disability
Additional Assistance available for SME businesses navigating through the recruitment process*
Graduates originally from the South West, who went to University in the South West and looking for jobs in the South West
For more information please contact:
Phone: 01225 876 086