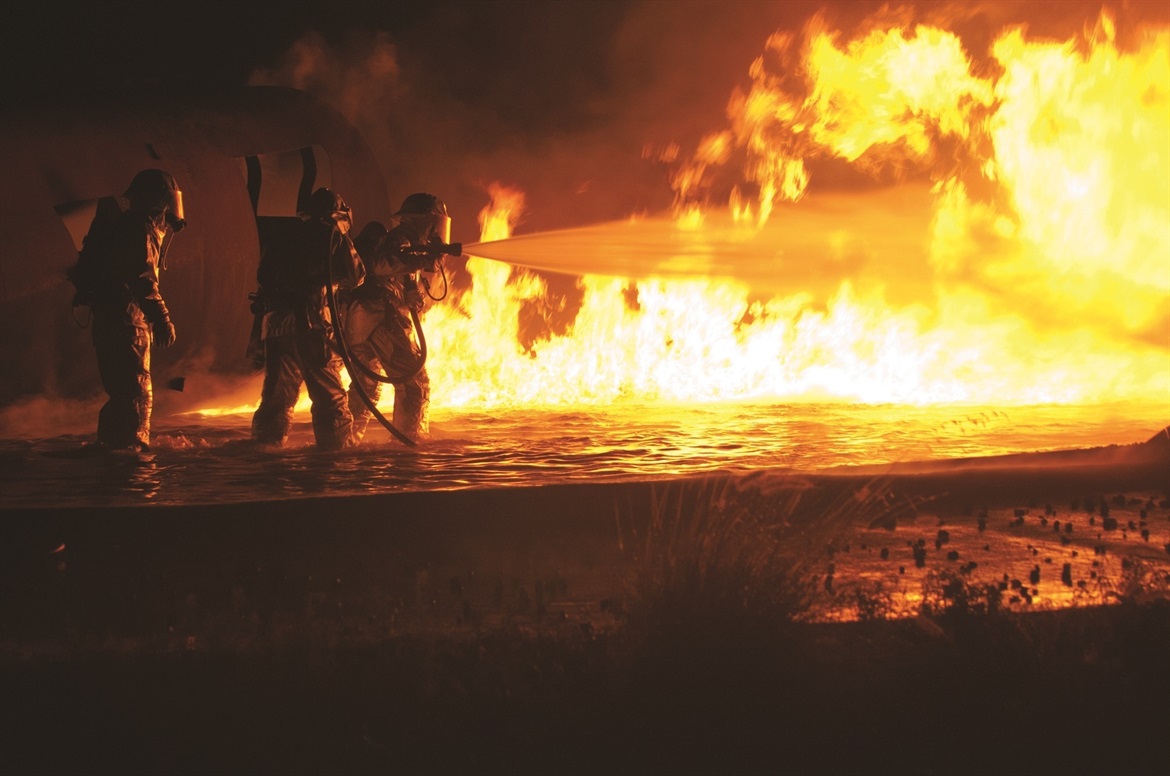 New on-call firefighters are needed to provide fire cover at Devizes, Melksham, Trowbridge, Bradford on Avon, Calne, Corsham, Chippenham and Malmesbury. Contracted hours can vary, but on-call personnel usually make themselves available for between 48 and 120 hours per week. Between them, each fire station team will provide cover for weekdays, evenings, nights and weekends.
What are on-call firefighters?
On-call or retained firefighters are people who serve their community in a part time role. While whole-time firefighters are primarily employed by the fire service and spend days and nights on fire stations, on-call firefighters carry on their lives as normal while carrying an alerter, or pager. They are trained to the same level and attend the same incidents. On-call firefighters respond from work or home, as long as they are within a set distance (Usually 5 to 8 minutes) from their station. On-call firefighters have hours they are on call which is agreed locally between them and their fire station. These hours are flexible when required. On-call firefighters are paid. Anyone can be an on-call firefighter if they:
• Are over 18
• Have the right to work in the UK
• Have a good standard of physical fitness
• Pass health requirements (e.g. eyesight, hearing)
What does it mean for you as an employer?

On average, an on-call fire station will receive three or four call outs a week, typically lasting an hour. (These figures vary depending on the station). These call outs can take place at any time, day or night, and so your employee may not be called out from work for weeks or months at a time. If they are called out during the day, they will normally be able to come back to work after the incident. If the incident is likely to last a long time, relief crews will be arranged to allow on-call firefighters to return. The fire service appreciates that the primary employment must come first. If an on-call fire-fighter needs uninterrupted time where they cannot respond, they can arrange this with their station management and 'book off'.
On call fire stations are located in:
| | | |
| --- | --- | --- |
| Wilton | Melksham | Marlborough |
| Tisbury | Westbury | Royal Wootton Bassett |
| Mere | Warminster | Malmesbury |
| Salisbury | Bradford on Avon | Stratton St Margaret, Swindon |
| Amesbury | Devizes | Chippenham |
| Ludgershall Swindon | Drove Road Corsham | Pewsey |
| Cricklade | Calne | Trowbridge |
| Ramsbury | | |
Who can be an on-call firefighter?
Our on-call staff come from all walks of life and reflect the communities they live and work in: they may be employed, self-employed, parents at home or students. Some work in building or allied trades, whilst others are shop assistants, farmers, typists, factory workers or managers. What they all have in common is self-reliance, confidence, respect, enthusiasm, team spirit and a willingness to be ready for anything when they are alerted to an emergency. On-call and wholetime firefighters are expected to meet the same entry standards and they receive the same training and development to enable them to work to common standards.
Roughly 60% of the fire engines in Dorset and Wiltshire are on-call, so on-call firefighters are a vital part of the fire service in the area. Keeping these appliances available is not al-ways possible simply because we do not have enough firefighters available to respond. Without on-call firefighters, Dorset and Wilt-shire fire service simply could not keep its community safe.
All of our stations will likely need some form of cover, whether day, evening or weekend. If your business is within 5-8 minutes of one of these stations, your employees could provide cover. If you have any questions, feel free to email me at
[email protected]
or call me on 07825061071.