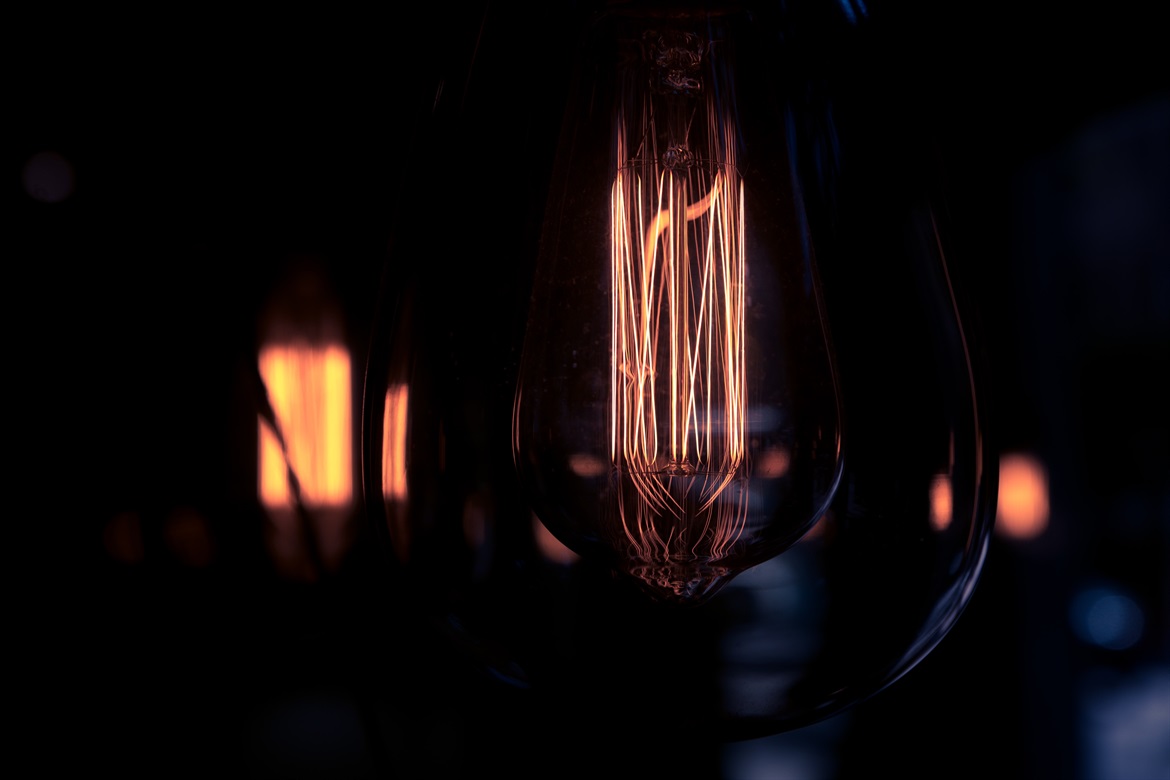 Overview
UK scientists, researchers and businesses can continue to participate in Horizon 2020 programmes and receive EU grant funding for the lifetime of individual projects, This includes projects finishing after 1 January 2021.
Successful UK bids will continue to receive grant funding from the Commission. This includes calls that end after 1 January 2021.
Horizon 2020 is the largest ever European funding programme for research and innovation. It has a budget of 79 billion euros and will run throughout 2020.
ensure that Europe produces world-class science
remove barriers to innovation
make it easier for public and private sectors to innovate together
This guidance is designed to help people in the UK understand and access the funding opportunities available, in order to innovate and grow both in the UK and abroad.
What is Horizon 2020?
The Horizon 2020 programme was established by the European Union (EU) as a collaborative financial instrument that would help secure Europe's global competitiveness in research and innovation.
The programme – running from 2014 to 2020 – is seen as a means of putting Europe at the heart of world-class science and innovation, making it more competitive, creating economic growth and new jobs. It offers an open, simple structure for accessing funding in order to remove barriers to collaborative innovation, get new projects off the ground quickly and achieve results faster.
This area focuses on raising the level of excellence in Europe's science base by:
supporting the best ideas
developing European talent
providing researchers with access to a research infrastructure
This area stimulates the growth potential of European companies by:
offering access to risk finance
encouraging private investment in research and development
offering support for innovative small and medium-sized enterprises (SMEs)
This area aims to tackle the biggest challenges facing modern society. It reflects the policy priorities of the European Commission and covers all stages of research and innovation, from concept to market.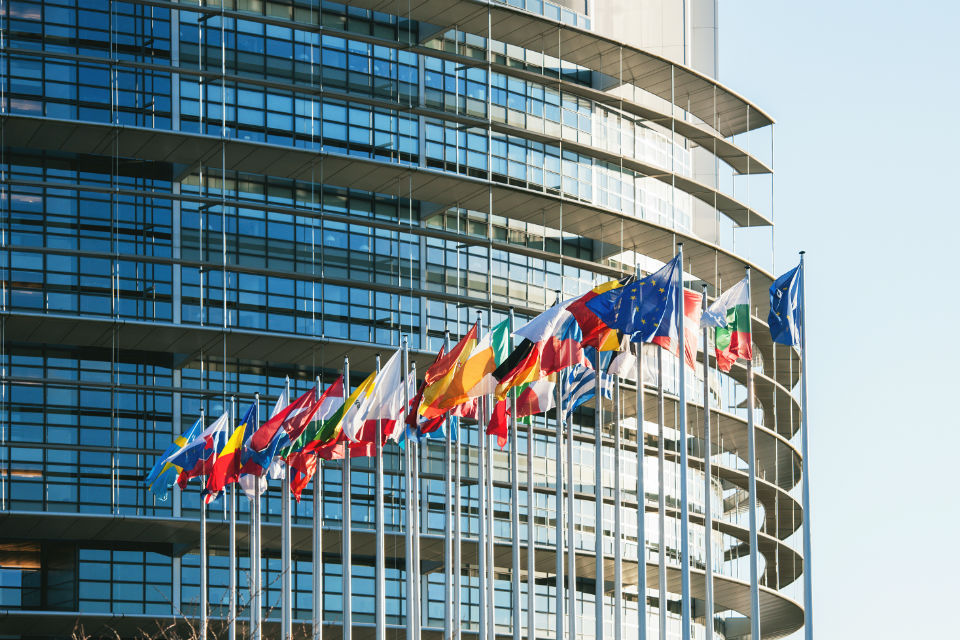 EU Flags in front of the European Parliament.
What happens after EU exit on 31 January 2020?
UK scientists, researchers and businesses can continue to participate in, bid for and lead projects in Horizon 2020, as if the UK remained a member state, even after the UK exits the EU on 31 January 2020.
The UK government is encouraging UK organisations to continue to bid into calls for new Horizon 2020 grant funding for the lifetime of the Horizon 2020 programme and, if successful, funding will be provided by the Commission.
This includes Horizon 2020 calls that extend into 2021, after the transition period has ended.
Detailed information is available from UK Research and Innovation's EU exit page
What Horizon 2020 can do for you as a UK business
If you are an innovative UK-based business you should apply for a Horizon 2020 call. It is:
the biggest single opportunity for UK businesses to access European funding
a gateway for accessing new expertise, infrastructure and markets
a proven instrument for supporting your business to become more innovative, competitive and to grow faster – and helping to grow the UK economy as a whole
Find out if you're eligible to apply
If you want to apply to run a standard research project you must be one of the following:
registered business
charity
partnership or
research organisation that has legal standing
You must form a consortium with other members of this status. For other, non-standard competitions different conditions may apply. The guidance for the competition will specify this.
You can apply for funding for projects that establish or explore the feasibility of new knowledge or technology. You can get funding for up to 100% of your project's direct costs.
You can apply for funding if your project is close to market. This could include:
prototyping
testing
demonstrating
piloting
market replication or
large-scale product validation
You can get up to 70% of your project's direct costs if you are a business, or up to 100% funding if you are a not-for-profit organisation.
You can apply for funding to cover networking and coordinating research and innovation projects. This can include:
standardisation
dissemination
awareness-raising
networking
support services
You can get funding for up to 100% of your project's direct costs.
This stream is for SMEs that want to develop their growth potential. There are 3 phases and these cover the whole innovation cycle. You can also access a mentoring and coaching service.
If you are in the public sector, you can act as a buyer to encourage the development of new solutions to problems. This will give you access to innovations before they go on sale to others. This will also open up market opportunities for industry and researchers.
If you are a contracting authority, you can apply for funding to help you act as a customer for new innovations. These innovations are products or services that are not available on a large-scale commercial basis.
You can apply for funding if you are a researcher. You can get funding for up to 100% of your project's direct costs.
You can apply for funding if you are looking for support for fundamental research. You can get funding for up to 100% of your project's direct costs.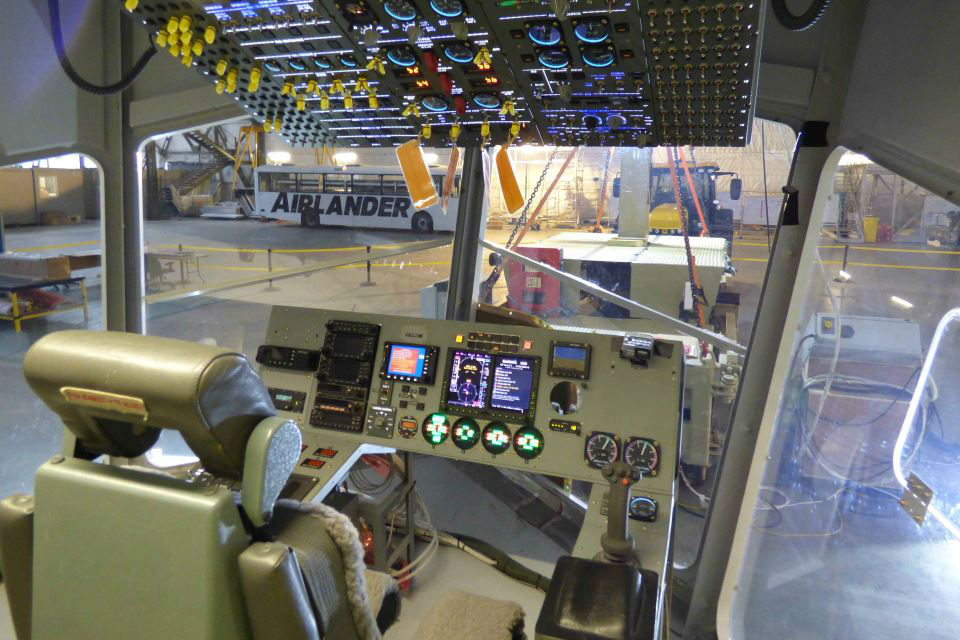 The flight deck of the Airlander, which was developed by Hybrid Air Vehicles with funding from the Horizon 2020 programme.
Apply for Horizon 2020 funding
To apply for funding you need to:
find a live funding call
find partners to form a consortium
register on the European Commission Participant Portal
read the online manual, which includes step-by-step instructions on preparing your proposal
submit your proposal via the portal by the stated deadline
Get help with your Horizon 2020 application
If you are a UK applicant there are organisations that can help you find opportunities and complete your proposal.
The network of National Contact Points are based across the UK to help you with a range of Horizon 2020 issues, including:
choosing the best funding scheme
administrative procedures and contractual issues
the application process
the documents you'll need to use (forms, guidelines and manuals)
finding a project partner
reviewing your proposal
any communication between you and the commission on your project scope
Find your local National Contact Point.
The Enterprise Europe Network (EEN)
The Enterprise Europe Network (EEN) works to advise and connect UK businesses with co-developers, manufacturers, distributors and suppliers overseas.
You can get help from EEN if you are an organisation with high innovative potential and ambitions for international growth. It can advise on:
going international – finding and connecting with potential business partners across Europe
communicating with the EU
finding other funding opportunities and local initiatives
account management for organisations receiving Horizon 2020 funding
becoming more innovative
Contact the EEN in England, Northern Ireland and Wales.
As our networking partner, the Knowledge Transfer Network (KTN) links new ideas and opportunities with expertise, markets and finance through its network of businesses, universities, funders and investors.
You can get help from the KTN to:
find funding opportunities
form partnerships
develop your project proposals
work with other UK stakeholders to influence Horizon 2020 work programmes
Get help to find a project partner
To apply for some Horizon 2020 funding schemes you will need to form a consortium with partners in other countries.
There are a number of places where you can get help to find partners:
Horizon 2020 events
Horizon 2020 events can hekp you to find suitable funding opportunities.