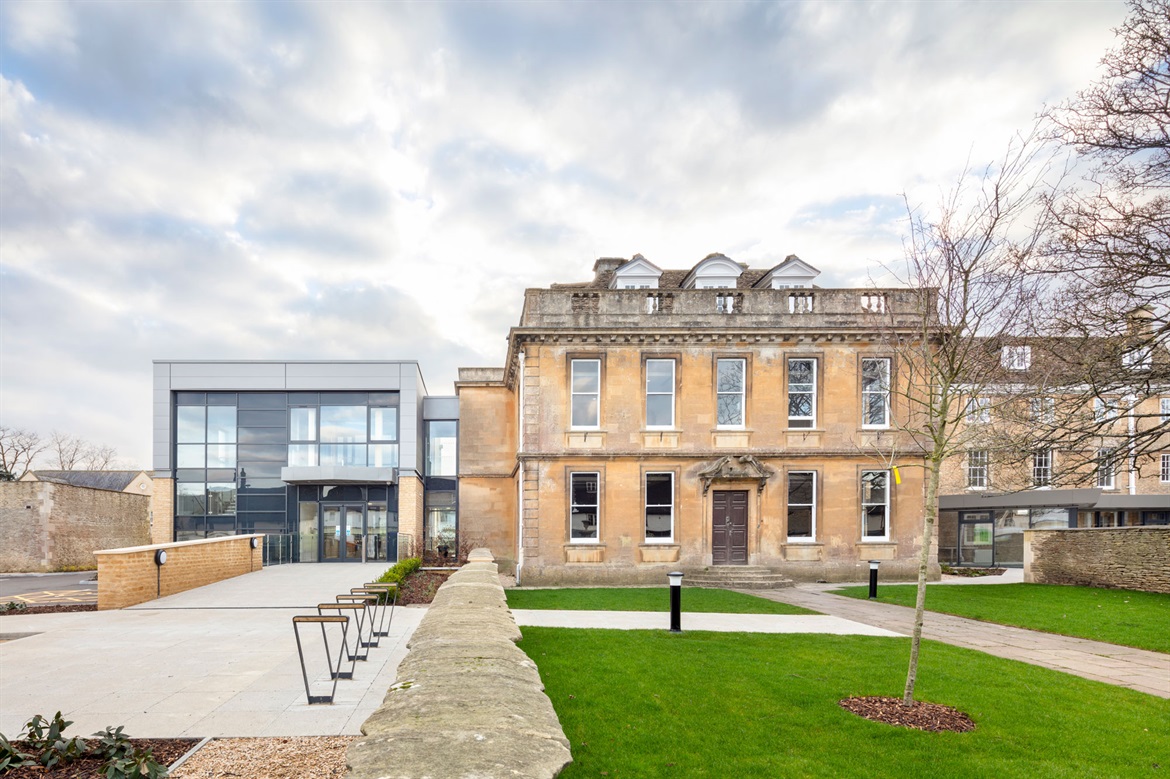 Swindon and Wiltshire Local Enterprise Partnership (SWLEP) has moved offices to the newly refurbished Digital Mansion Corsham.
Corsham's Mansion House, is a previously vacant, landmark building in Corsham town centre that will now provide small units, meeting rooms and break out areas for local digital start-up businesses.
The historic, Grade II-listed property has been sensitively refurbished, and a new glass-fronted extension added to house the main entrance, flexible working spaces and a large informal meeting area. The building was developed by Wiltshire Council using £2.5m of funding from the SWLEP.
The move from its original offices based in Chippenham is expected to help drive SWLEPs plans for growth in the area, with the soon to be published Local Industrial Strategy at the heart of its strategic approach for the next 15 years.
Director of SWLEP Paddy Bradley said of the move:
"I'm delighted that we have successfully moved to the Digital Mansion Corsham which will enable us to continue our growth strategy and deliver the Local Industrial Strategy over the coming years
"Using Digital Mansion Corsham as a base will allow us to continue to work with our partners, as we set the economic priorities for Swindon and Wiltshire, facilitating projects that help accelerate economic growth and job creation in the area."