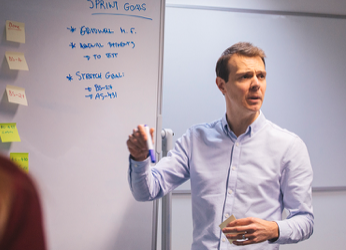 A landmark agreement has been signed between the College of Healthcare Information Management Executives (CHIME) and BCS, the Chartered Institute for IT in the UK. The agreement means BCS members can access CHIME's online materials and gain admission to the CHIME Healthcare CIO qualification programme (CHCIO), an internationally recognised qualification of senior leadership attainment in health informatics.
BCS members will also be able to attend educational and networking opportunities at key events in the health and care calendar in countries where CHIME has existing chapters. The aim is for BCS members to take advantage of these opportunities from the late autumn - and more details will be released nearer to that time.
BCS, as the professional body for the digital industries, has built up a substantial and growing health care community of over 2,000 members.