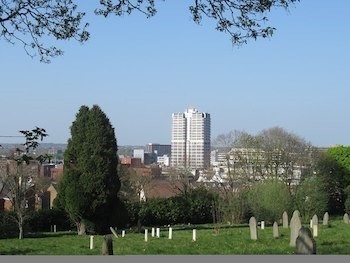 Swindon has been reported to be one of the best places in the UK for economic growth, ranking eighth out of 42 urban centres in the Good Growth for Cities index, published by PricewaterhouseCoopers and think tank Demos.
The index – which uses measures other than GDP to measure the success of urban areas – was topped by Oxford, followed by Reading and Southampton.
A range of factors are taken into consideration when devising an overall score for each place.
Swindon scored well for transport, improving on its score from last year, along with property owner occupation and income distribution, which were above the national average. Swindon also saw an index increase for skills in people aged older than 25.