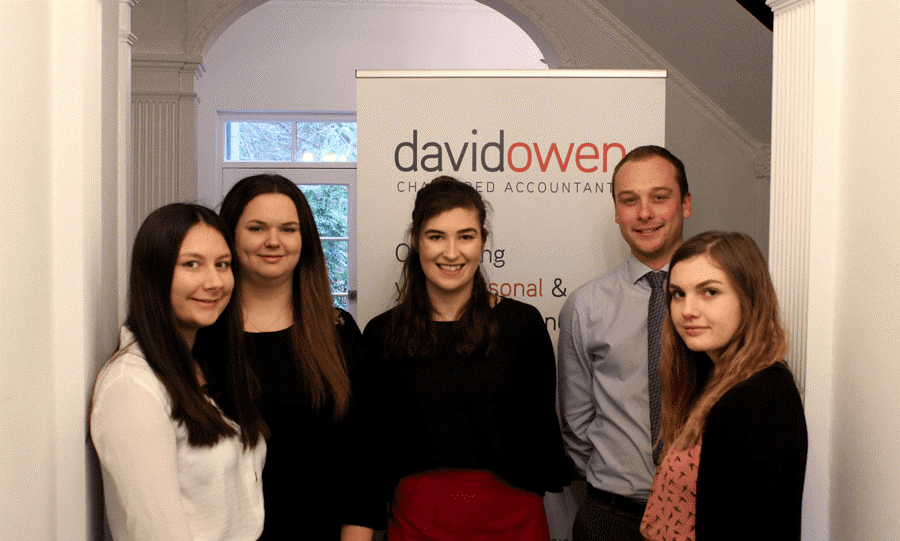 Developing their people is an important part of the culture at Wiltshire accountants David Owen and is regarded as essential to ensure the firm has competent staff.
"Not only do all our partners and employees regularly attend Continuing Professional Development training, we also offer the necessary training to assist our accountancy trainees through the journey to becoming fully qualified chartered accountants," the firm said.
Daviod Owen is therefore delighted to announce the recent exam successes of many of its employees. Curtis Bailey is now a fully qualified Chartered Accountant (ACA). Curtis joined David Owen five years ago, initially completing his Association of Accounting Technician (AAT) studies, before going on to complete his Association of Chartered Accountants (ACA) exams.
Other significant exam successes have been achieved by 5 additional members of the team. Shannon Smy is now well on her way to becoming a fully qualified Chartered Accountant (ACA), having passed 10 of the 15 ACA exams. Stephanie Bridewell has also now passed 8 of the 13 Association of Chartered Certified Accountants (ACCA) exams.
A further two of our trainees, Jake Vallis and Faye A'Bear, are now both fully AAT qualified, having successfully completed their Level 4 exams and are now ready to start studying for their ACA/ACCA qualifications, and Chloe Dadd, our newest trainee who joined in September 2018, has also passed AAT Level 3.
https://www.davidowen.co.uk/staff-training-development-successes/