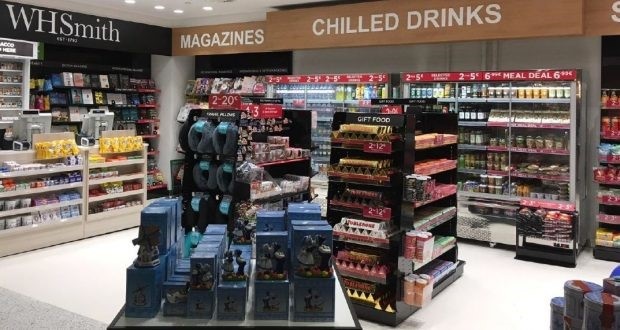 WH Smith has announced the opening of its first store at Amsterdam Airport Schiphol, the third busiest airport in Europe.
The new store, which opened on 18th February, marks entry into the Netherlands, a new European country for WH Smith, the UK's leading News, Books and Convenience travel retailer. The store, located in Pier F, offers customers a tailored range of products, including nationaland international newspapers, magazines and books, as well as confectionery, drinks, coffee, sandwiches, travel essentials and digital accessories.
WH Smith has focused on providing a store environment and offering that will delight and exceed the expectations of all passengers and the wider airport community. A further two WH Smith stores are scheduled to open in Amsterdam Airport Schiphol in 2020 and 2021.
Tanja Dik, Director of Consumer Products & Services at Amsterdam Airport Schiphol, commented:"We are delighted to welcome WHSmith as a new retail operator at Amsterdam Airport Schiphol.
"WHSmith's expertise in the categories Books, Magazines and Convenience and asa well-known brand in travel retail will help Amsterdam Airport Schiphol improve the customer experienceat our non-Schengen concourse. We are looking forward working together towards the opening of WHSmith's second and third store in 2020 and 2021."

More details here.