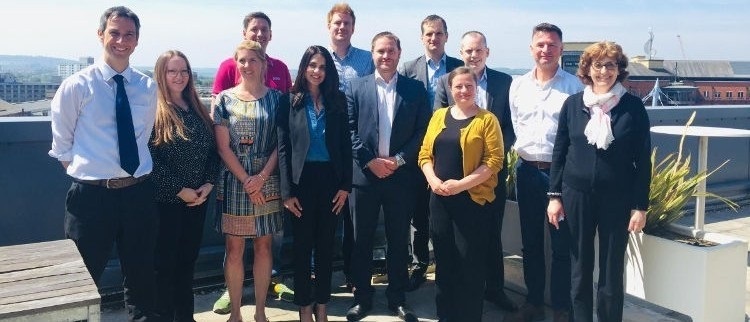 A handful of innovative Wiltshire businesses have been to the United States to generate interest in their products and services as part of a delegation led by Business West's international trade team.
Businesses including Chipside and Scanning Pens went on a whistle-stop tour of the East Coast's major business and financial centres to network, learn about the latest business opportunities and potentially find new clients.
Discussing the potential opportunities America has in store for his business, managing director of Chippenham's Chipside Paul Moorby said before leaving: "We are looking forward to speaking with like-minded innovators, policy makers and private businesses to share best practice and to learn from each other."
Similarly, Jack Churchill, Co-Founder and Chief Executive Officer of Westbury-based Scanning Pens said: "Scanning Pens is looking to foster closer ties to the Boston Education & Technology sector. We provide technology that allows students and adults who have reading difficulties such as dyslexia or English as a second language to access printed text, anywhere anytime. Pen scanner technology is already being used in schools, colleges and in the workplace across the US."
More details here.