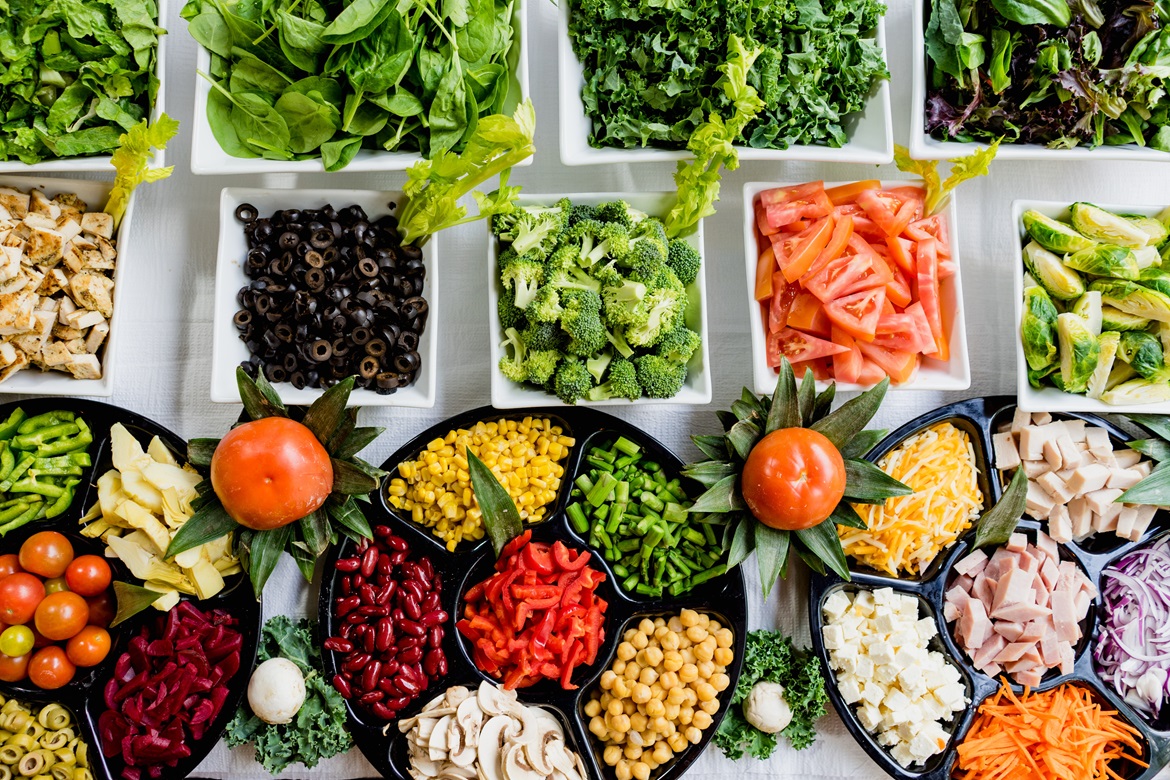 Equally, if you're seeking to expand a food or drinks business then you may face challenges around how to scale up or innovate.
But help is at hand at the newly opened, state-of-the art facility Food Works.
Our team at the Swindon and Wiltshire LEP recently visited the Food Works site in Weston-super-Mare and were very impressed by what we found.
This fantastic new £12 million pound facility offers a wealth of advice for the budding Wiltshire and Swindon based food entrepreneur, and we're only too pleased to include it as one of our specialist partners to refer businesses to.
This dynamic food and drink innovation centre has food-grade business units, product development facilities and a business engagement centre with specialist advisors to help your business grow.
It supports a wide range of food related businesses, including drinks, dairy and bakery. Some are beginning a journey, while others are more established producers seeking to innovate and grow.
The Innovation Centre comprises:
• Eight 1,000 sq/ft and four 1,500 sq/ft purpose-built food-grade business units to lease
• Four Product Development rooms and a fully equipped trial kitchen to enable businesses of any size to scale up production, introduce new lines, produce short runs and pilot improvements
• Practical, hands-on technical support to enable food businesses to grow and succeed within highly complex supply-chains
• Learning and collaboration opportunities, as well as creating business development prospects.
• A 'one stop shop' so that businesses can draw on support and expertise at a local, regional and national level.
Wiltshire and Swindon's rich history of food innovation
Wiltshire and Swindon is the proud home to many an enterprising food business, some dating back many decades.
Calne is the famous birthplace for cured ham and bacon, as well as lardy cake and cider. We have many other successful large corporate businesses including Wiltshire Farm Foods, Bakkavor Desserts and Dale Head Foods, which all provide local employment opportunities.
A trip into a local farm shop will quickly highlight numerous other SME food producers in the area including Marlborough based Potts Partnership, Luscious Organic, Rays Ice Cream and many more.
Like you, they all had to start somewhere. Getting the right support on your business start-up journey can be crucial to long term success.
If you are an ambitious start up food business or are looking to innovate and grow, we highly recommend getting in touch with Food Works to discuss the membership and service options in more detail.
Food and Drink Forum Business Membership offers food and drink businesses access to a team of industry experts for just £150 (plus VAT) per year.
Business Members are entitled to a ½ day of The Food WorksSW / Food and Drink Forum support per year* that can be used across any of their Business Solutions, Technical Team or Workforce Development consultancy services. Business Members are also entitled to a 15% discount across all The Food WorksSW / Forum consultancy services, training and facilities hire.
Alternatively, a member of our growth hub team would also be happy to take you through these steps and you can get in touch with us by telephone on 01249 477287 or email
[email protected]
The Food Works Centre is funded by the West of England Local Enterprise Partnership through the Local Growth Fund, administered by the West of England Combined Authority.