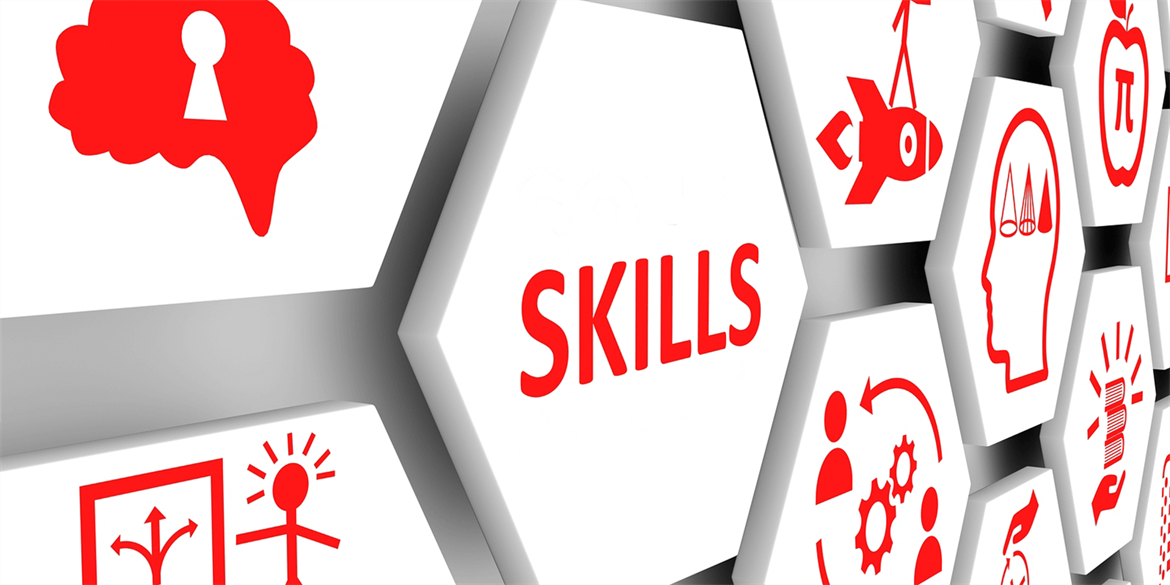 Providers currently offering free training:
Open Learn from the Open University
Courses that have been proven to increase confidence and develop the skills needed to enter Higher Education and succeed with learning.
You can choose an OpenLearn course from a wide range of subjects. Some are based on Open University course materials. Others are written specifically for OpenLearn.
https://www.open.edu/openlearn/free-courses/full-catalogue
Wiltshire College & University Centre
A wide range of courses that vary from professional development within your organisation or for your own business to well-being and childcare focused courses.
https://www.wiltshire.ac.uk/distancelearning
New College Swindon
Access a range of level 2 NVQ's, a great offering to up skill staff in SME's and other organisations. Note some acceptance criteria is applicable.
https://www.newcollege.ac.uk/learn-with-us/free-qualifications
Swindon Borough Council
An adult community learning service provides more than 100 free courses, enrolling over 750 eligible learners, in 40 locations a year.
The service offers opportunities for residents to gain new skills in subjects like health and wellbeing, maths, english and IT, or to help them prepare to return to work.
https://www.swindon.gov.uk/info/20032/schools_and_education/402/adult_community_learning
Future Learn
Choose from hundreds of online courses from top universities and specialist organisations.
https://www.futurelearn.com/courses
Oxford Home Study
Free home study courses online with certificates and no entry requirements. The range of courses offered is updated regularly
https://www.oxfordhomestudy.com/free-online-courses-with-certificates
Vision to Learn
UK Government funded, each course is nationally accredited and delivered in partnership with a further education college in England. Some eligibility criteria apply.
https://www.vision2learn.net/courses
Hubspot Academy
Free courses focusing on sales and digital marketing including social media, email and other forms of digital marketing
https://academy.hubspot.com/courses?page=1
Alison
Free online courses from the world's leading experts. Join 15 million learners today.
Code Academy
Programming and computer science training helping you learn how to code.
Linkedin Learning
A range of business skills courses and training.
https://www.linkedin.com/learning/me
Forces Family
Support and training for families connected to the military
https://www.forcesfamiliesjobs.co.uk/business-start-ups/
https://www.forcesfamiliesjobs.co.uk/trainingcourses/
Finance and Management Business School
Skills based training covering Accountancy, Business Administration, Payroll, Information Technology, English and Maths.
https://www.fmbusinessschool.com/
Free Courses England
Offering accredited programmes, which are designed to complement employers' existing in-house training provision and improve each learner's knowledge and skills by assessing their core competencies against national standards.
https://freecoursesinengland.co.uk/free-courses-1
Google Digital Garage
A range of free learning content designed to help your business or in your career. You can learn by selecting individual modules or take an entire course end-to-end.
https://learndigital.withgoogle.com/digitalgarage/courses
IBM Training and Skills Blog
Includes foundational soft skills programs as well as technical training. You will need to create a sign in to view further content.
https://www.ibm.com/blogs/ibm-training/free-training-to-update-skills/
UK Government Careers and Skills Training
Search for courses and training online and get advice on qualifications.
https://www.gov.uk/career-skills-and-training
Cisco Networking Academy
A selection of courses covering Tech and digital subjects including Cybersecurity and programming.
https://www.cisco.com/c/m/en_sg/partners/cisco-networking-academy/index.html
Microsoft Learn
Training and courses to help you get the most out of Microsoft products such as Office 365 and much more.
https://docs.microsoft.com/en-gb/learn/
QA
Free training for furloughed or redundant staff. Places are limited to one course per person. Small businesses are encouraged to register their interest in using the scheme to support multiple members of staff on furlough.
https://www.qa.com/campaigns/free-training-scheme/
Udemy
A collection from the free courses in Udemy's learning marketplace
https://www.udemy.com/courses/free/
Reed
Free training courses from a range of providers.
https://www.reed.co.uk/courses/free
BT Skills For Tomorrow
A varied range of courses covering life skills and business topics.
https://www.bt.com/skillsfortomorrow/index.html
Digital Business Academy
Skills that help you start, grow or join a digital business.
https://digitalbusinessacademy.technation.io/
Study UK
Are you thinking of studying in the UK and want to sample a UK university course, online and free of charge?
Or perhaps you have already enrolled, and are looking for advice on how to prepare to study and live in the UK?
Are you a UK graduate, taking the first steps to start your career?
If you answered 'yes' to any of these questions, Study UK has a free online course for you to try.
https://study-uk.britishcouncil.org/find/study-options/free-online-courses
Coursera
Build your skills with courses from top universities like Yale, Michigan, Stanford, and leading companies like Google and IBM.
https://www.coursera.org/courses?query=free
Barclays Back to Business Programme
The programme will help you assess the health of your business and identify how to sustain or grow it during a crisis, with scenarios you can use to see how the pandemic might affect your business in future. The key output will be a resilience plan for your business, which you can continue to test and evolve over time.
https://www.barclays.co.uk/business-banking/sectors/entrepreneurs/back-to-business-programme/
Studying during COVID-19 - Guide and support for international students
useful advice and information such as:
The impact of COVID-19 on young people's mental wellbeing and the education sector's framework to emerge from lockdown safely.
Advice for students studying in the UK, Coronavirus FAQs, what to expect, and how the new academic year might look like.
Links to sources of up-to-date guidance and support for international students.
Other useful information for students moving to the UK to study.