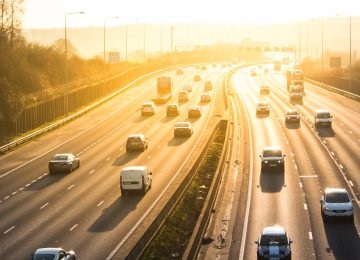 The NIC is conducting a new innovation prize, for ideas on how to deliver a world-class road network in the UK ready for connected and autonomous vehicles: Roads for the Future.

The UK is among world-leaders in developing connected and autonomous vehicles, with the first such cars already being tested. But as the technology improves and progresses, the country's road network will need to adapt to ensure the country can make the most of this opportunity.
This new competition, run in conjunction with Highways England and Innovate UK, launched on 15 January, with entrants asked to consider issues such as road design, traffic management and how the rules of the road may need to be adapted to take account of this new technology.
Full details of the Roads for the Future competition – including how to enter – can be found here.
Entries will be judged by an expert jury drawn from Government and industry, with the winners given funding to further develop their ideas, and having the chance to have their ideas tested.