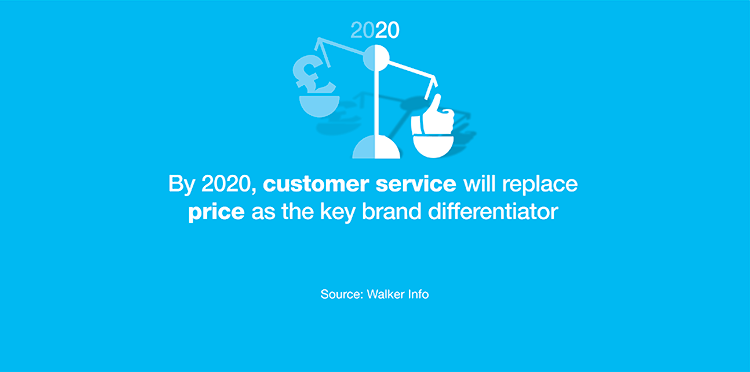 As a customer we now have more options than ever before when it comes to spending our hard earned cash. Whether I need legal help, a new pair of glasses, education for my children or something off the high street there are plenty of choices.
With more choice, customers are demanding greater experiences. In fact, by as early as 2020 Customer Experience is set to have overtaken price as the key brand differentiator.
insight6 has put together the top 6 reasons why you can't afford to ignore Customer Experience:
67% of consumers and 74% of business buyers say they'll pay more for a great experience (Salesforce)
Loyal customers are seven times as likely to test an offering, five times as likely to buy again and four times as likely to refer. (Temkin)
53% of millennial shoppers feel that staff members do not have the tools they need to deliver great customer service, such as mobile devices to look up shopper profiles and provide product recommendations (Salesforce)
80% of CEOs believe they deliver superior customer experience. Only 8% of their customers agreed. (Bain & Company)
Only 1 out of 26 unhappy customers will complain to your company, 95% of customers tell others about a bad experience and 87% share good experiences. (Zendesk)
Increasing customer retention rates by 5%, increases profits by 25% (Bain and Company)
Contact me today if you would like to arrange a discussion to see how insight6 can help you to increase customer loyalty.