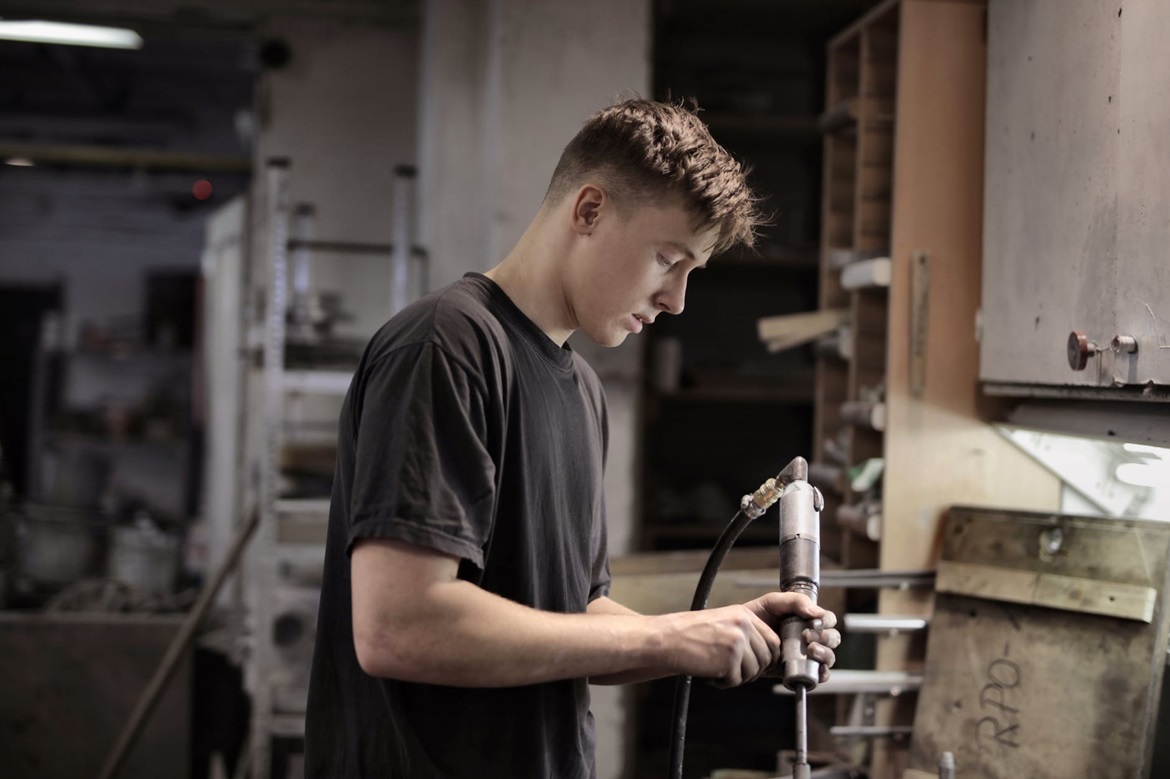 Finding new people to join your business needs a plan. Committing to bringing anyone in to work for your organisation means you must decide on your expectations - what do you want to invest in that role? What outputs do you expect from your investment of time and resource? And over what period?
Business owners often think they only have two choices when considering non-permanent staff. Investing in an immediate solution, by employing a temp with a certain skill set that is needed to accomplish a task for a short period of time or finding a contractor or consultant who will be able to deliver a piece to work for you, based on an idea or set criteria, for a certain period of time or to accomplish a goal. Either way, these options require considerable financial investment and cannot guarantee that the return you will receive will achieve what you thought you needed. The investment of your time though is more light touch because you expect them, for their price, to hit the ground running and deliver.

Many businesses, especially in the SME sector, find these two resourcing options seemingly out of their reach. They have no experience of this type of employment, so are fearful of jumping in and the risk-to-reward seems too great to attempt.

I would like to look at the alternatives to taking that leap of faith with your cheque book and without getting into the long-term HR commitment of a permanent employee. Why are these options a good starting point for many businesses who need to grow, bring in new skills, and, especially relevant in today's climate to help pivot your ideas, recovering from Covid setbacks and re-starting your activities on the front foot? Firstly, it's about risk to reward. As business owners and managers, we need to decide what we can afford to risk financially and also what we can give in terms of training, development and guidance, to get the output we desire.
Kickstart
https://www.gov.uk/government/collections/kickstart-scheme

https://growthhub.swlep.co.uk/support/kickstart

This is the Government flagship scheme for helping 18-24 year olds get back into the workplace, devised by Rishi Sunak, the Chancellor, as a way to not lose the skills of those effected by redundancy or lack of opportunity caused by the Pandemic. This appears to be the lowest direct financial risk way of bringing people in, but what is it and what are the risks?

A set up grant of between £1000-£1500 is provided per Kickstarter who is taken on for 25 hours per week wages at National Minimum Wage (age related) for 6 months (this also includes any NI & pension contributions payments). Some applicants will already have gained good workplace skills, others are recently qualified graduates who have missed out on career starts but also there will be a mix of other longer term unemployed, who may require more time commitment to get them fully work ready.

The normal rules apply: review CV's carefully, interview with purpose, set tests and then carefully consider what you can achieve with that person for the 6 months period. Is the aim to create long term employment and can you get them trained to where you need them to be, during that fully funded period?

Apprenticeships
https://www.gov.uk/guidance/incentive-payments-for-hiring-a-new-apprentice

https://www.gov.uk/government/publications/higher-and-degree-apprenticeships

There are many different forms that Apprenticeships can now take in England. You can employ someone from just 16 years old and the schemes can last between 1-5 years. Because business skills needs are so varied, I will not go into too much detail here about different levels, length and involvement with an outside education body but the basics mean you can employ someone on apprentice national minimum wage, which is significantly lower than the standard NMW, to reflect the need for these individuals to be trained, spend some time away from the workplace on formal training (approx. 20%) and they will accrue normal employee benefits such as holiday pay. You will receive a grant to help pay for the on-boarding of the individual into your company, currently that is £3000 per apprentice.

This is an area where you need to consider your longer-term business needs to bring people in and shape them to meet your future employment needs. I would suggest you directly engage with your local college or look for a specialist apprentice support service, to find out more about what format would suit your business. The education providers are really keen for this employer engagement, they want to educate people with the skills needed to enter the modern workplace, but they need you help to shape what that needs to be.

T-Levels

https://www.gov.uk/government/publications/introduction-of-t-levels/introduction-of-t-levels

https://www.gov.uk/guidance/industry-placements

T Levels are new courses which follow GCSEs and are equivalent to 3 A levels. These 2-year courses, which launched September 2020, have been developed in collaboration with employers and businesses so that the content meets the needs of industry and prepares students for work, further training or study.
T Levels offer students a mixture of classroom learning and 'on-the-job' experience during an industry placement of at least 315 hours (approximately 45 days).
Internships
https://www.gov.uk/guidance/calculating-the-minimum-wage/eligibility-for-the-minimum-wage

https://www.espauk.com/businesses/

An internship is a period of work experience, offered by an organisation, lasting for a fixed period of time, typically between 6-12 months. Internships are usually undertaken to gain experience in a particular field as a compulsory element of a Bachelor or Master's degree. The students are not classed as Workers whilst undertaking an internship if they are grant funded and/or undertaking the internship as part of their education.
Internships help business in a wide variety of sectors that want to meet a resource demand. This could be a project that has a finite end and doesn't require a long-term staffing commitment. It might mean targeting new skills that you have identified would lead your company into new opportunities or filling a skills gap due to a local shortage. Pre-monetising a role where you can try and adapt your needs and the role objectives, before making a long-term commitment to the right hire.
More about the author:
Colin Blackburn has a business and sales-focused background initially in the UK, but also abroad. Having sold products on a direct and distributor basis in over 32 countries and having utilised international students in previous companies, he set up ESPA. ESPA works with UK businesses who have a specific project needing expert resource to carry it out. Finding international students who have motivation, enthusiasm and most importantly, the specific skills required for the bespoke projects, ESPA manage the process for both business and student during their placement year of their University course.