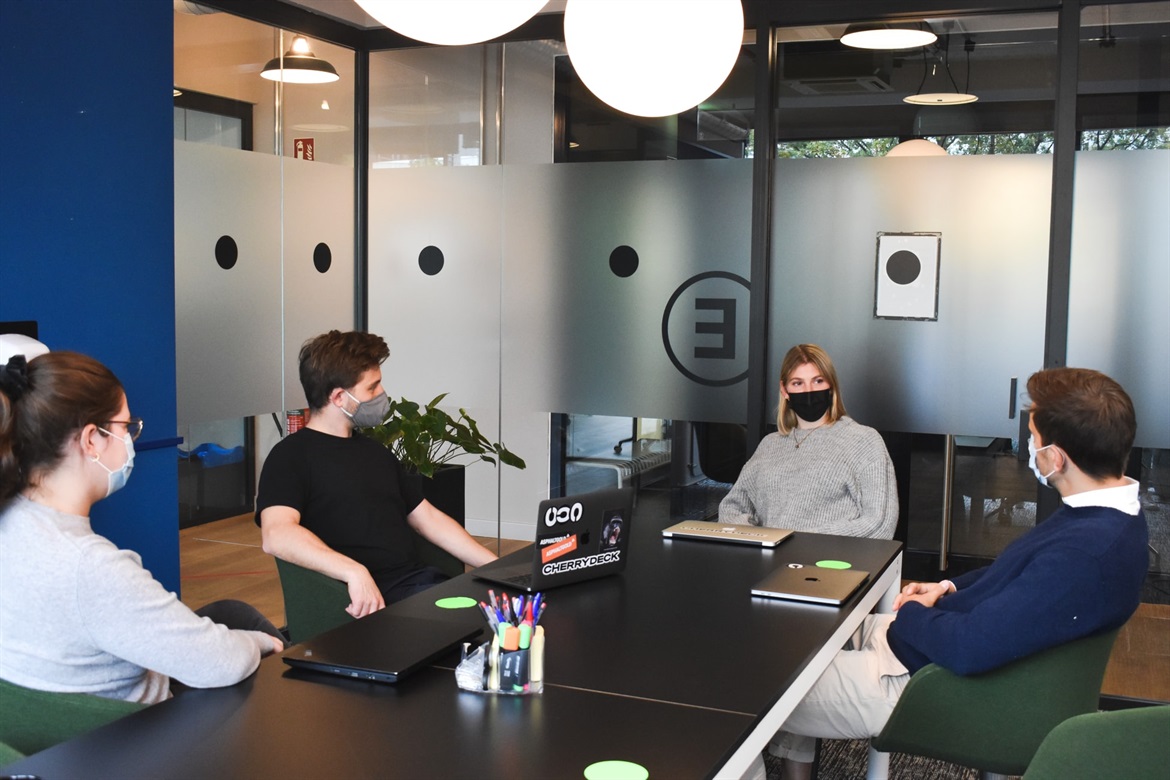 Have you considered, and do you know, the changes that you may need to make?
How effective can your business be now?
Can you afford to take on staff? Can you afford not to?
What provisions should you make for your team to help them be the best they can be?
Over the coming months, the Growth Hub is keen to provide you with answers to these questions – and more – providing you with the tools to enable you to run the successful business you had always planned.
COVID may have interrupted your plans, caused you some headaches and cost you time and money, but it is possible to 'build back better'.
As you restructure and reconsider how your business needs to function moving forward, you will no doubt include within your plan the people you will need and how you interact with your current team (and that includes yourself) as well as new team members. We have therefore invited Kiki Kirby to outline her Framework for managing your team in the webinar Process + People + Purpose = Profit. Providing clarity and purpose for your business' actions, she will provide a methodology to help you create an audit of your business that gives focused action and identifies what gaps and challenges you might be facing that need your attention immediately. Whether your plan needs additional people now, or in six months, it is important to have key strategies to approach the best way to
recruit, develop and retain people. Join us for To recruit or not to recruit? And if so, how? to find out the best strategy for your business.
How you treat staff can be the difference between having a productive, pro-active, trustworthy and engaged team and one plagued by individuals who might be negative, disruptive and difficult to manage. Staff wellbeing – both inside and outside of the workplace – can also affect productivity and staff morale. According to a recent survey published by the government, 200,000 working days are lost due to insufficient sleep, for example, with the annual cost to the UK estimated to be a staggering £30 billion. That's money that your business can't afford to lose.

By understanding issues that can occur, you will have a better chance of helping your staff. Health and well-being, financial stability, and job security are top concerns for employees right now and as an employer you can help address those fears in meaningful ways. Team Doctor has engaged experts for us to cover three key areas, all of which can impact your bottom line. Join Professor of Sleep Science and Director of the Northumbria Sleep Research Laboratory, Jason Ellis for Wellbeing: How better sleep can mean better business; Anne Turner, Principal Lecturer of Food and Nutrition at Manchester Metropolitan University for Wellbeing: How better nutrition can mean better business and Emily Hutchinson, Chartered Occupational Psychologist for Wellbeing: How to ensure the new normal means better business.
You may need staff in the long-term, but what about the short-term project or immediate need when you can't afford a permanent, full-time employee? Colin Blackburn, MD at ESPA, the student placement agency, will outline not only how to utilise the talents of Master's and Bachelor students, but other cost-effective ways to obtain the expertise your business needs. We will discuss the benefits and pitfalls of utilising short-term contractors; making effective use of apprenticeships and traineeships; internships and the benefits of government programmes such as Kickstart in Effective alternatives to permanent staff.
Whether you take on permanent of temporary staff, it is essential to the efficacy of your business that you have a process to ensure that all key elements are covered when a person joins your business. This is not just the practical areas, but how you convey the mission, vision and culture of your business. The same can be said for taking on new suppliers and potentially, clients, too. Conversely, when business relationships end it is always best to end them proactively, again, with a process. This is why Onboarding & Offboarding: Processes to help your business thrive will undoubtedly assist you, ensuring both processes prevent unnecessary costs and problems, ensuring your business can evolve with increased opportunities for continuous improvement.
New webinar sessions are being created regularly and registrations are being added to the Growth Hub website all the time, so keep checking to ensure you don't miss out!
Register for all webinars and watch previous ones again here: