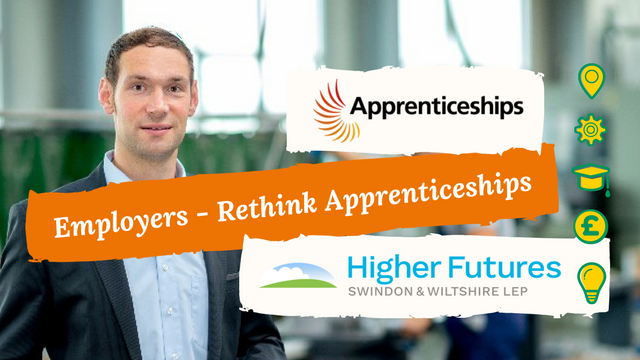 In yesterday's Spring Statement, Chancellor Philip Hammond announced that £80 million worth of funding will be made available to support small and medium size businesses engage in apprenticeships.
Since 2015, apprenticeships have been evolving. New training standards are being designed by employer groups in an effort to more closely align apprenticeships with the skills, knowledge and behaviours businesses need from their staff in a modern economy. An Apprenticeship Levy was also introduced to big businesses in 2017 as a way to generate funds to make sure the next generation is trained in the skills businesses need to thrive and compete in a global economy.
However, the UK Government is concerned that information on the breadth of opportunities now available, and the impact high-quality apprenticeship training can have on business, is not reaching small and medium size businesses as intended. As such, the Government has committed £80 million worth of funding to help SMEs engage in apprenticeships over the coming years.
At this early stage it is unclear how the funds will be allocated and whether the funding will be regionalised to areas such as Swindon & Wiltshire. However, the Swindon & Wiltshire Local Enterprise Partnership has produced an interactive quiz to help employers in the region get a clear indication of the impact apprenticeships can have, what types of training is now available, who is eligible and what incentives there are for businesses. You can take the 3-minute quiz at www.apprenticesurvey.co.uk/employerquiz
Should you want more bespoke advice, Higher Futures offers free, independent skills advice to businesses in Swindon & Wiltshire. Trained staff can come and meet you, understand the skills gaps you face and suggest training programmes that might help to fill those gaps and improve business performance, employee satisfaction and retention.
Visit Higher Futures for more details: https://higherfutureshub.co.uk/business/