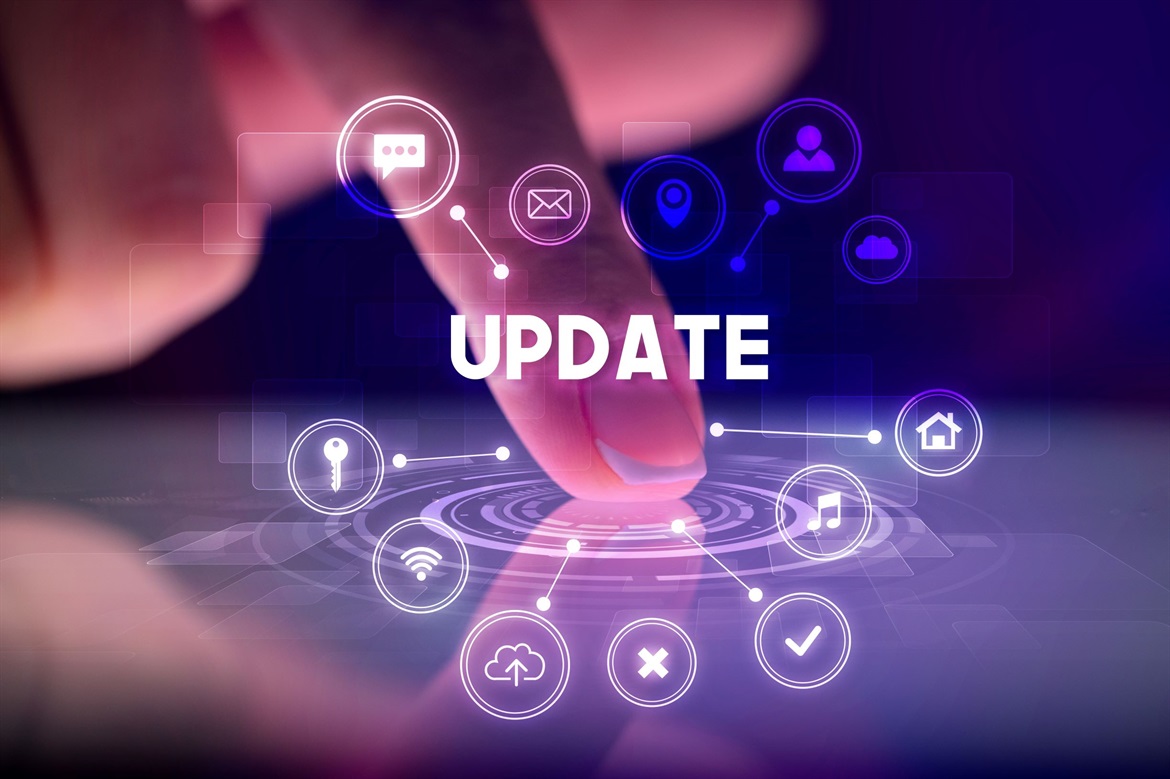 We are now 12 weeks into lockdown and with restrictions being gradually lifted, businesses are starting to sell products in different ways. From pubs doing takeaways, virtual house tours, and market stalls starting to sell online. This month's update features how Instagram and Facebook are supporting small businesses via stickers!
Facebook
Facebook is starting the rollout of its new Messenger Rooms, video chats that are available in all groups and events. These group rooms can host video chats of up to 50 people, and not everyone invited to the chat has to be a Facebook or Messenger user. Inviting non-members is a great way to get people in and give them a taste of what the group is about. Businesses can use it to help spread the word of what they do, sell, and share ideas with other business owners. It can also be used to talk to colleagues, classmates, club members, or family.
A big concern for people on social media is safety. To help with privacy issues, Facebook is updating group settings to stop them from changing from 'private' to 'public' when they feel like it. Previously, groups with fewer than 5,000 members could switch their privacy settings once every 28 days. This update means that once a group is 'private' the admin will have 72 hours to change it. This will also stop groups from baiting new members by switching the privacy settings, which Facebook says is a big no-no.
Now it will not surprise anyone to hear that COVID-19 has hit small and midsize businesses (SMBs) hard. To help sellers, Facebook will be promoting #SupportSmallBusiness so users can discover SMBs in its app, along with a new "in support of" tag for creators to use. This gives creators and influencers the chance to showcase their favorite small businesses to their followers for free….yes, this will be an unpaid promotion.
Instagram
This is how Instagram are supporting small businesses via stickers. Instagram will be adding a 'Support Small Business' sticker to use on Stories. By tagging business names, people can spread the love for a company to their followers. The story will also preview the businesses' account page. So it's is worth keeping in mind what you're posting to your grid. The dog outside your shop is cute, but this may imply you're a pet shop when you sell jewelry! When the sticker is used, it will be added to a shared Instagram story.
Instagram loves a good sticker (as do we), and they are introducing another new one: the 'I donated' sticker! This is on the back of a new function that allows you to choose a charity to support when live streaming. Viewers can donate while watching and the streamer can view a live total of donations, and see who's donated. If you donated, you can display your sticker with pride!
Using IGTV?! Well, thanks to this month's update you can now save broadcasts straight to IGTV making them viewable for longer. This provides an easy way to build your content library and maximise the value of your content. It's worth noting that video replays won't include any likes or comments received live. So if you start saying hello to those watching during the live video, it may look a little strange on the replay.
We don't like trolls, and neither does Instagram. They've been adding new anti-bullying measures to give more control over negative comments. The bulk comment removal process will allow up to 25 comments to be deleted at once. There is also an option to block or restrict accounts posting negative or abusive views. In contrast, you could soon be able to pin positive comments that you want to highlight to your reply stream.
WhatsApp
WhatsApp are looking at using QR codes to add contacts. This is an easy way of adding someone when they are right in front of you. Perfect for when conferences and networking events are back up and running. And if you accidentally share your code with someone and change your mind (it happens!) the QR code can be revoked. Currently, this feature is only available to users who had enrolled for WhatsApp's Beta programme, but there are plans to roll it out soon.
Pinterest has released a 14-page guide to help businesses plan for the future. 'How to Inspire Through Uncertainty' is a must read for anyone who is mapping out their post-COVID-19 strategy.
Twitter
Twitter is starting to take a hard line against 'fake COVID-19' tweets, and that's a good thing! After tightening its policies against harmful content, the company has removed 1,100 misleading tweets. They have also challenged around 3.4 million accounts manipulating the conversation about COVID-19. Readers of these tweets will either be directed to a page with additional information on COVID-19 or warned that the tweet conflicts with expert opinion. The new policy "will apply to anyone sharing misleading information that meets the requirement of our policy, including world leaders". Good on you Twitter.
Pinterest
Pinterest prides itself on being unique, it's a platform where people consciously use to plan their future instead of searching for the past. With this in mind, it has created a 14-page guide, titled 'How to Inspire Through Uncertainty', to help businesses plan ahead. It gives examples and notes on how they can go about mapping out a post-COVID-19 strategy, and what should be communicated at each point.
This links in nicely with the Business Community Hub. An update to the Pinterest Community platform which provides business profile owners tips and tricks to help improve performance. Discussions between users to help maximise Pin presence is encouraged and this could be vital to some business owners struggling during the COVID-19 pandemic.
TikTok
TikTok is testing a new "shop now" button linking users directly to advertisers' eCommerce sites from influencer videos. It should begin appearing on influencers' videos, where a specific sponsored product is featured, soon. This is not going to help my bank balance one bit!
Charities across the globe are struggling at the moment. With fundraising events being canceled, charity shops not being open, and donations decreasing, its a sturggle. TikTok will soon be adding Donation Stickers so those watching can donate to your chosen charity while you do your thing. These stickers will be directed embedded into the video or live stream and will create a pop-up window when clicked. Meaning viewers can submit a donation without having to leave the app.
LinkedIn
LinkedIn has officially launched its polls option, helping users gather feedback and boost engagement on the platform. And it's so simple. You select 'Create a Poll' in the post composer, type in your question and enter up to four options. You can then decide how long you want to run the poll (up to two weeks) and then publish. Results can be tracked in real-time and as the creator, you'll have access to who voted and how. This is perfect for getting to know your audience and making sure you are targeting the right people, with the right products, at the right time.
Once you've done your poll and worked out who you should be aiming your posts at, you can start publicising live via video. LinkedIn Live allows you to broadcast in real-time to your audience. You'll need to apply to become a broadcaster, but once approved you'll be sent helpful expert tips and tricks to get you going. An update we're excited to have ourselves!
That's it for this month. Hopefully, you've found the updates useful! Don't forget you can watch Natalie live on the last Monday of each month on our Facebook page. This is also a great opportunity to ask us any questions live!