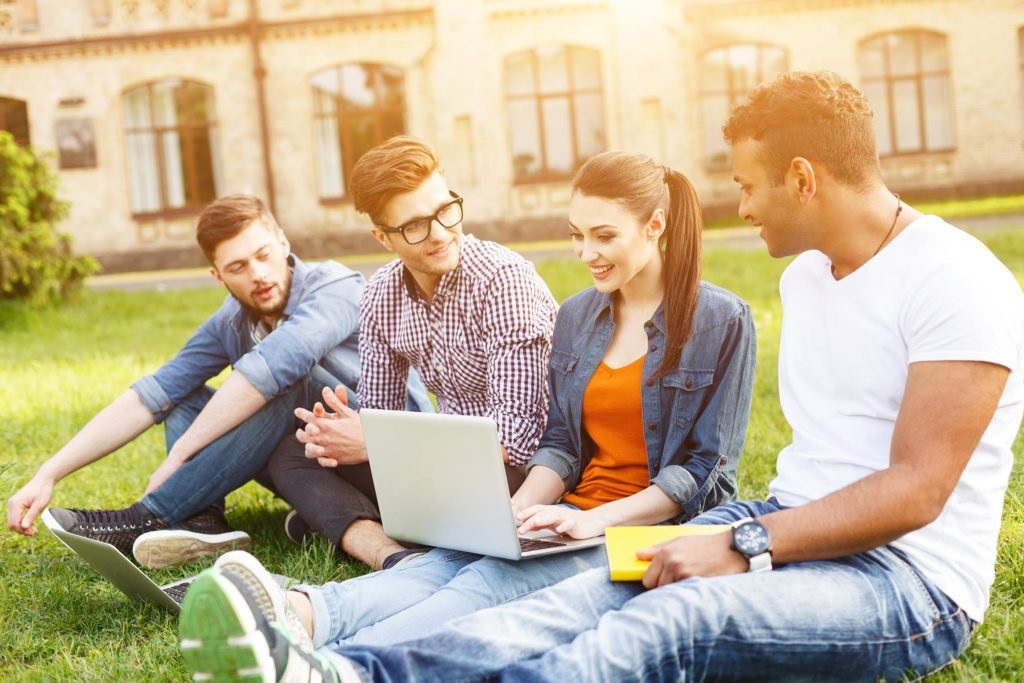 For many of us who have grown up in the region, University level learning is not necessarily something that you instantly associate Wiltshire with. With no dedicated bricks and mortar Higher Education Institute (HEI) to call our own, it was down to the individual to proactively search beyond the Wiltshire border for the classroom and provision that fitted the bill. However, times are a changing for the better and as our economy and business demographic evolves, the requirements of the local population also demand something different. In response to this we are seeing learning institutions both within Wiltshire's borders and externally adapt to this, helping to create the opportunities our skilled workforce need to bolster and maintain our diverse economy.
Across Wiltshire it is the Further Education (FE) Colleges that have traditionally provided the gateway to higher education for many and it's here that we are seeing some exciting development as all three of our FE's cultivate stronger partnerships with surrounding Universities. Only in September of this year Wiltshire College were accredited with "University Centre" status, allowing them to trail blaze further with courses they are developing in collaboration with Oxford Brookes University (health care) and Bournemouth University (life sciences). Of particular interest is the development of the Salisbury Campus which is benefiting from £14M worth of additional funding through the SWLEP which will create a new hub of which 6 new foundation degrees are top of the agenda. In addition to this, Wiltshire College is also in the process of establishing the county's first locally provided degree apprenticeship in the guise of the Chartered Manager Degree Apprenticeship with its initial intake commencing January 2019 and places still up for grabs.
New College are currently in the process of expanding their foundation degree offerings with courses in Cyber Security, Health Care and Early Years, all under the banner of their newly reinvigorated Higher Education Centre which promises learners dedicated learning facilities and resources to help cultivate an atmosphere of focused studying in line with what paying learners expect from the market today. Swindon College have continued to develop their links with Oxford Brooks and provide a Foundation Degree in Health and Social Care.
A pivotal piece of work for the area has been the combined efforts of Swindon College, New College and The University of Gloucestershire, all instrumental in helping develop an Institute of Technology (IoT) bid which is currently under review with central government and (fingers crossed) will bring some serious educational investment to the Digital, Life Sciences and Engineering sectors. One of the heavy hitting USP's of the IoT is its strong linkage to the commercial sector, with some of the Wiltshire top businesses already lining up behind the bid to play a key role in determining syllabus content and teaching. One of the key aims of the IoT is to provide learning spanning both FE and HE levels helping to build a pipeline of talent which will either progress further into STEM education or route directly into the local workplace.
Outside the FE sector Oxford Brookes University maintain one of the few dedicated physical university campus spaces across Wiltshire at their site in the Delta Business Park in Swindon where they specialise on the delivery of nursing qualifications helping to support the various local hospitals and health care providers.
On top of this we have seen a plethora of universities take up the challenge of engagement with businesses and learners across Wiltshire with the Open University statistically being one of the largest providers of higher education courses. Their courses continue to be at the cutting edge of educational delivery with the Senior Leader Master's Degree Apprenticeship being one of the first in the country offering flexible solutions to the distance learning challenge whilst delivering such an advanced qualification. In addition to the OU, the University West of England, Royal Agricultural University, Portsmouth University, Southampton Solent and Worcester University are all making inroads into communicating with our business community through a mixture of courses and delivery models which are starting to fulfil the requirements our various sectors require.
The higher education landscape across Wiltshire remains an evolving one with new courses and providers emerging every day. If you feel that a balanced and impartial view would help, feel free to contact us at [email protected].