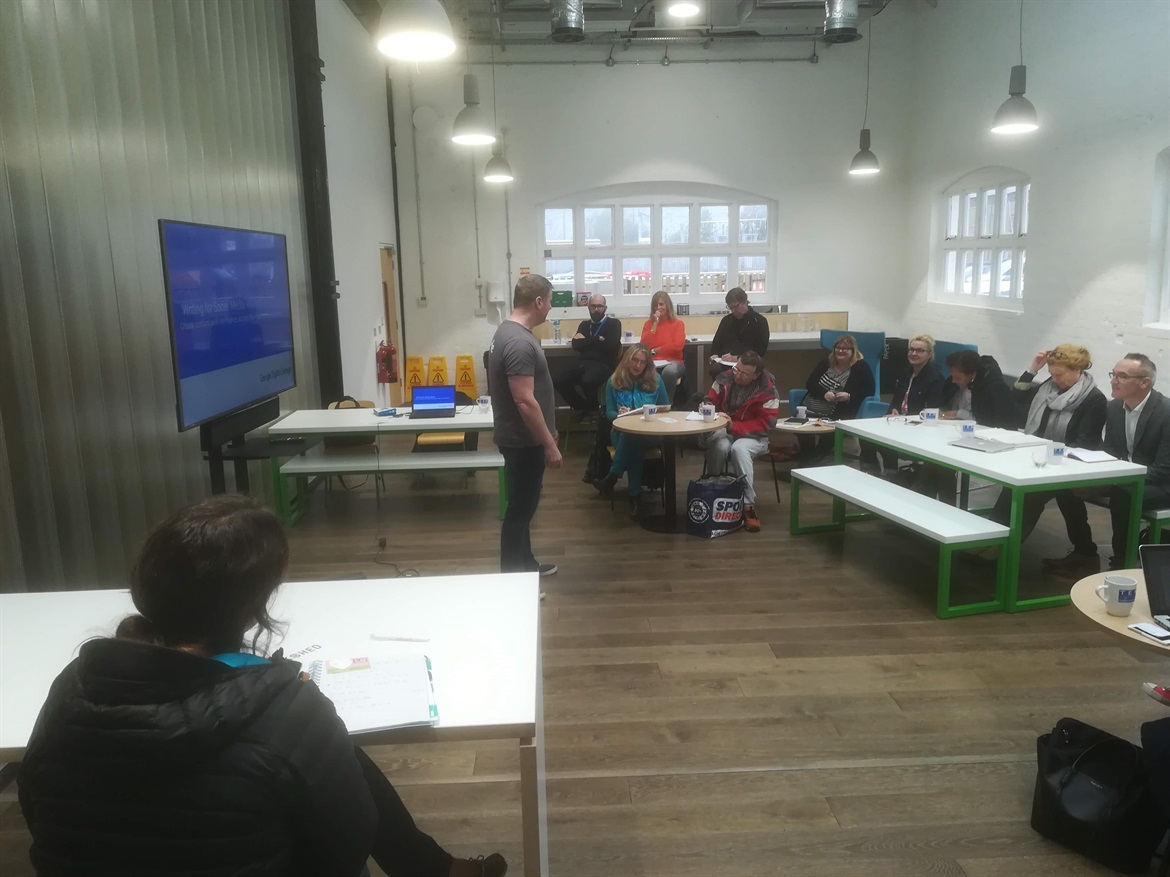 How to Combat the Pitfalls of Working for Yourself
You've got a great idea, a dream of being a successful entrepreneur and you have a plan. You've risked everything by jumping ship, coming out of the safety of a 9-5 job – because the freedom of working for yourself is so tantalising.
You start off very driven and passionate, working from home to save costs. However, a few months in with a handful of disappointments under your belt, the bank balance creaking, the partner not as supportive as before and the revenue not streaming in as you hoped ...what then?
Entrepreneurs need a LOT of self-discipline to withstand the isolation of working alone, and a massive amount of motivation to overcome the challenges. You used to have a community of friends and co-workers you could natter to over coffee. They'd make you laugh or pick you up if you felt down. Now it's just you.
People are social beings and we were not meant to exist in isolation. So now you might spend time on Facebook reaching out and connecting to others from your home office, but that has a nasty habit of accidentally stretching from a five-minute break into an hour or two! Sound familiar?
Without a boss to answer to, maybe you find it's too easy to procrastinate. Distractions such as daytime TV can become habit forming. Or when there's a difficult piece of work to tackle, the normally hated chores can suddenly gain disproportionate importance!
The loss of structure to the working day can have an adverse impact and the danger is you get caught in a downward spiral. Worst case scenario: you lose heart and give up on the dream. But before you take such drastic action and kiss the dream goodbye, try something different.
Workshed Swindon has a fantastic solution to this self-imposed isolation. Shortlisted for an architectural award, the building offers an inspirational setting for entrepreneurs to grow their business. Its modern, semi-industrial working environment (think Dragon's Den) allows business owners the use of professional "big building" facilities at nominal cost. Look around the facilities at www.theworkshed.co.uk
But it's much more than just a building! A vibrant new business community is emerging where people can network, inspire each other, learn and grow their businesses at an accelerated rate. Workshed has already attracted IT, Digital and Social Media companies as well as a Virtual Reality company. While these companies have taken offices, co-workers can use the mezzanine floors or the many booths around the building.
Other companies and entrepreneurs on Workshed's radar include inventors, innovators, and those in Science, Technology, Research & Development. Ideas take on a new lease of life when others from different disciplines can share their ideas and opportunities.
The path to becoming a successful entrepreneur is to overcome all obstacles by surrounding yourself with supportive people who understand the challenges you face. That network might come from friends and family, but probably not, because many don't understand the pressures of self-employment.
At Workshed, there's always some event going on, you meet friendly people in the kitchen during breaks and the general momentum of being alongside others who are focused on their work, brings back a structure to your own working day. You get boosted and pulled along by other people's enthusiasm for their work.
Basically, co-working is much more FUN than working alone at home! You meet new people, discover new opportunities and stay plugged into the "grapevine" of what's happening in your industry and on the local business scene.
If your working environment AND the people around you inspire you, your outputs will be better quality, you'll be more productive, and you'll hit deadlines more quickly. Be decisive! Invest in yourself and your business by taking advantage of this trial offer. Call Jol Rose on 01793 230322 or email [email protected] today.
And for the next month, there's a special Three for One offer, which includes:
Pay for ONE month and get TWO months completely FREE
Free tea and coffee as part of your membership
Access to professional presentation equipment for group work
Superfast broadband for downloading big files
Space for group co-working – when you don't have facilities at home
Comfortable surroundings for ad hoc meetings with guests