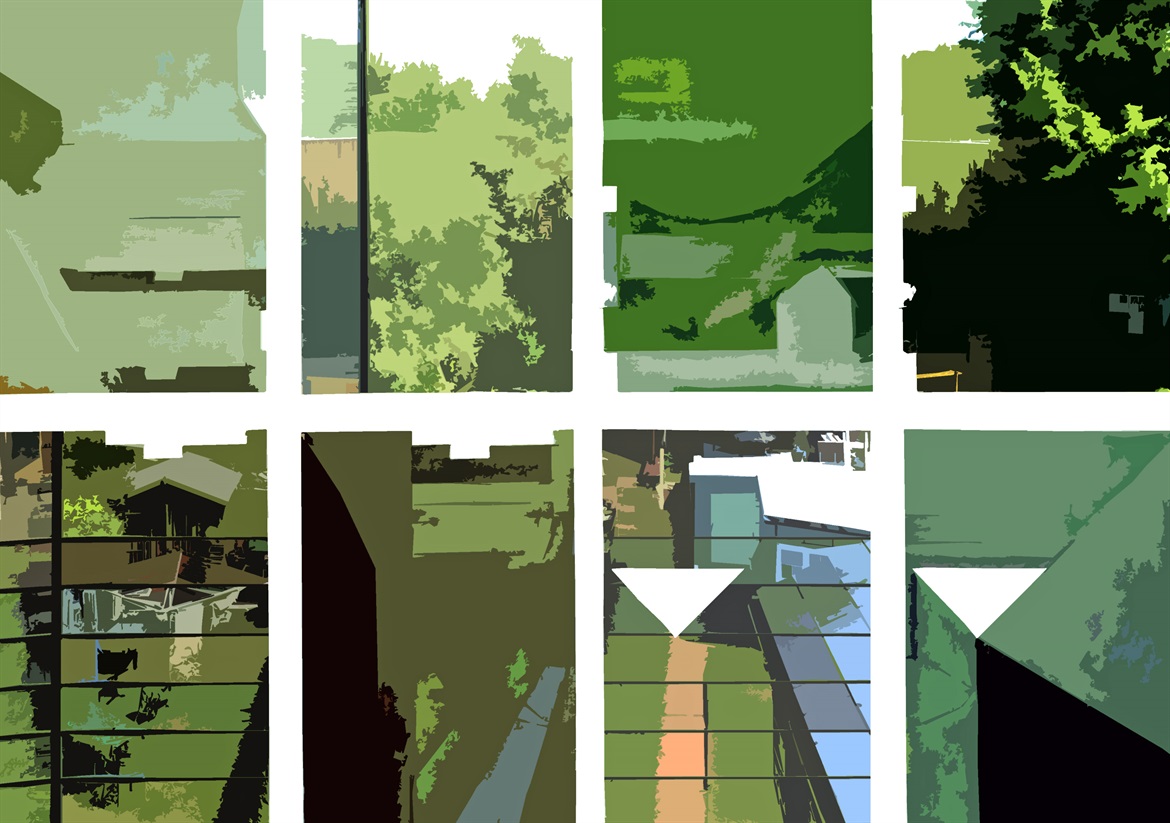 As we break from the monotony of lockdown SCRACE ARCHITECTS are launching a competition to encourage you to "frame a view" and look ahead to a new world beyond. It is safe to say that we are all in need of a fresh outlook as we work our way through this crisis. Staring out of our own little boxes has become a favourite pastime helps us connect the world outside. This is not a new concept, but has become more relevant since we have all been stuck indoors or in our own space. A view enables us all to think beyond the limits of our homes to the wider world. To help us begin to think again about what is over the horizon we would like to challenge you and your families to take a photo or to draw your favourite view from your home, home office or shed.
Don't be afraid to abstract and present your image in whichever way you like and using any media that you may choose. When we are designing buildings, sculptures or spaces we try to imagine what you might see from a particular perspective. For example, the montage above is a combination of a painting and the view from a real project. In our practice we paint to see and shape space differently.
Over the next month we will be offering tips on how to approach your designs, sharing photos and ideas via twitter and Instagram @timscrace and via a podcast. Our blog also has an article on about how to FRAME A VIEW. Please FOLLOW US on social media and share your pictures by using #frameaview #scracearchitects @scrace_arch. Happy snapping and stay safe! Visit the website to find out more
SCRACE ARCHITECTS, The Enterprise Network, The Old Fire Station, 2-4 Salt Lane, Salisbury SP1 1DU - 01722 658048
We have chosen some exciting prizes from some fantastic businesses to reflect and feed on the more positive benefits of breaking cover. Terms and conditions are available on the website. Each image will be judged by the team. Results will be announced at the end of August. The top 5 images will win one of the following. Click on the names below for direct links to respective prizes.
Finch Cottage

– Getaway for 7
Naked Wine

Summer Essentials 15 Bottle Mixed Case
Messums

- Lunch at the Mess
Chessington World of Adventure

Day Ticket
Downton Gin Distillery

- Bottle of Explorer
The best image submitted by the following age groups will also win a prize:
9-17 £25 Noble Arts Supplies voucher
0-8 £25 Rocketship Bookshop voucher