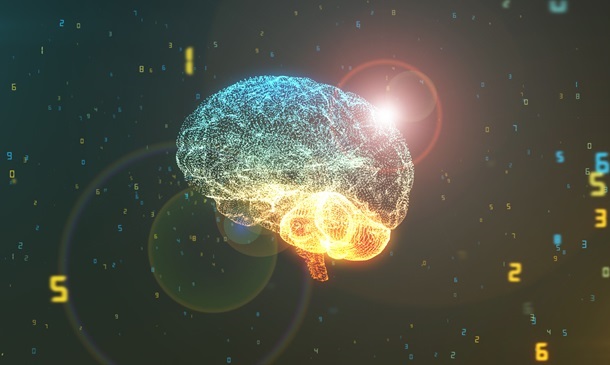 BT Infinity Awards are looking for the best in AI talent.
Are you a talented small company or start up, with a passion for solving problems using Augmented Intelligence? This year's BT Infinity Awards, in partnership with the Cabinet Office and TechHub, are looking to find the best digital talent in machine learning, robotics and artificial intelligence.
They are looking for small companies with big ideas that can be turned into real life solutions across the public, defence or retail sectors.
There are three prizes of £10,000, plus they'll also offer you six months business support to help you develop your idea and drive it to the next level. That's not all, their partners TechHub are offering a flex membership at their London office for six months to help you take your businesses to the next level.


You don't need previous experience of public sector, defence or retail to enter. It's all about how you apply your thinking to the real world challenges across one or more of the following topics:
Digital Public Services
Have you got an idea that can transform public services? It could be internal, with civil service or public sector teams. External, with citizens and service users. Or even both.

Britain's decision to Exit the European Union brings new challenges for the public sector, by creating a fresh delivery landscape and innovation opportunities to respond to new arrangements and regulatory frameworks.

Alongside these new challenges, Government is looking for innovative ways of delivering services: this competition is looking for SMEs with solutions for end to end digital transformation that genuinely disrupts traditional approaches to delivering key outcomes for citizens. Perhaps you're working in robotic process automation that improves the experiences for citizens in engaging with the public sector. Or you have developed a machine learning solution that helps personalise the experience for users and improves the effectiveness of engagement of public bodies.

Digital Defence Enablement
Could your idea help a commander and their staff better plan an operation? Could it help them visualise and test the impact of decisions before they act? Or even assess their manoeuvres in real time?

Today's modern army is about much more than protecting the UK, and our territories. They are there to prevent conflict around the globe and to provide assistance during large-scale emergencies or natural disasters. So planning any military operation is complex, with multiple, often conflicting priorities to consider round how resources should be moved, located and kept secure.

They are looking for way in which Augmented Intelligence can present a commander and their staff with better ways of planning an operation, graphically visualising and testing the impact of their decisions in advance and assessing in real time the impacts on forces and their manoeuvres.

And just to let you know, before the Army invests completely in the winning concept, they'll need to fully test it first.
Digital Retail
Could your idea better connect us with customers and make for a more personalised retail experience? Could it drive operational transformation, whether it's inventory management, warehousing or in-store analytics? Or even use online engagement to drive in-store sales?
For more information visit BT Infinity Lab's website.