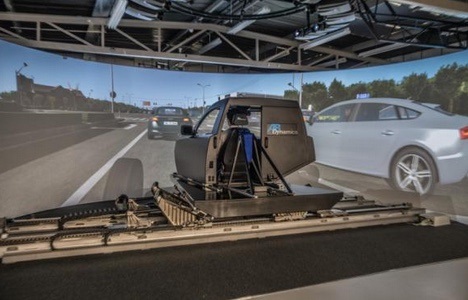 Further regional offices planned for main markets
Wiltshire-based AB Dynamics has announced the opening of an office in Japan, one of the major markets for its automotive testing products.
A Japanese company, AB Dynamics GK, has been established with its headquarters in Yokohama.
Koichiro Munemura has been appointed as managing director, having previously served as director and country head of Magneti Marelli in Japan. AB Dynamics GK will take on full and exclusive responsibility for future sales of AB Dynamics' products in Japan and will also provide first-line after-sales and support services to the Japanese customer base, utilising existing AB Dynamics employees already based in Japan.
AB Dynamics' CEO Dr James Routh explained: "Japan is one of the automotive powerhouses and is home to some of the world's leading OEMs and Tier 1s. We are continuing our strategy of locating regional offices within our key markets, and this will allow us to develop closer relationships with our key customers in Japan."