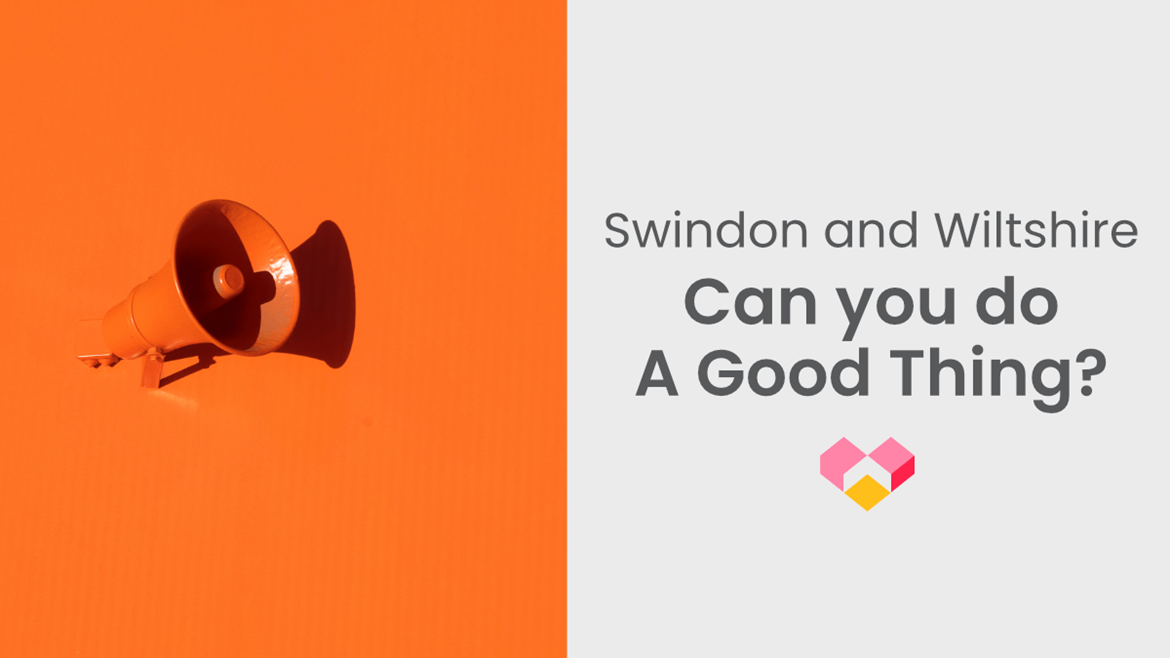 Amazing charities across Swindon and Wiltshire are in need of items to continue their ongoing work
During April, A Good Thing has welcomed a range of wonderful new charities across Swindon and Wiltshire. Each charity is carrying out fantastic work and some are in need of specific essential items to support their mission. Can you help?
Industrial shredder needed at The Harbour Project
The Harbour Project provides relief for asylum seekers and refugees and their dependants, who are in conditions of hardship or distress. The team have been searching for a quality second-hand industrial-size shredder to enable them to protect data and operate securely.
'We're in dire need of an industrial shredder. We have been through four in the last year! I have looked at new equipment and it goes into the thousands of pounds. We need a small, reliable industrial unit to enable us to operate.' Jaz Sumal, Harbour Project Business Manager
Do you have a shredder looking for a new home and might you be able to help?
Can you help Willows Counselling Service say thank you to their volunteers?
Willows Counselling Service is a counselling and training charity that has been supporting people's mental health for over 32 years. They're embedded in the community and understand local issues. Run solely by volunteers, every year their training is consistently judged as 'outstanding' by the awarding bodies (CPCAB).
'All of the counsellors are volunteers, and we are always keen to thank them with little gifts; notebooks and journals are great for this.' Tanya Orr, Willows Counselling Service Director
Since the pandemic Willows has seen a big rise in demand for online sessions and training.
'A couple of laptops would be great for our Zoom counselling sessions and, if possible, a large screen for our training room.'
Are you able to support this brilliant established local service? Find out more.
Swindon-based Big Breakfast Plus depends on food donations to continue to serve the homeless
Big Breakfast Plus is a registered charity that provides a hot, freshly cooked breakfast, alongside easy access to support services, for homeless and hungry people in Swindon. Established in 1993, it continues to be as committed as ever to providing a warm welcome and a hearty cooked breakfast for those in need.
You can support this brilliant cause by donating breakfast items to this amazing charity.
'As a charity, we rely on generous donations for the food we use to create hot, tasty breakfasts for our guests. Whether you are a local business looking to donate a truckful of items or an individual who would like to drop off a couple of boxes of eggs, we are grateful for each and every donation.' Big Breakfast Plus
Are you a restaurateur, greengrocer, farmer, delicatessen owner or a business that would like to get involved? Sign up now in 30 seconds!
Growbaby Swindon is in need of baby supplies for weekly drop-in sessions
Growbaby, based at Pattern Church in Swindon, provides baby clothes and equipment, free of charge, to those in need in Swindon – regardless of background, income, or faith.
To continue to support the local community, Growbaby needs to maintain its stocks of nappies, wet wipes and baby toiletries, which are used used to support families at the charity's weekly drop-in sessions.
Do you work for a Swindon or Wiltshire business that might be able to help?
If you do, the charities will be thrilled! Please go to www.agoodthing.org.uk and click on 'Sign up'. It takes 30 seconds to register with us, and you can then post the item(s) you're offering.
Thank you so much in advance!