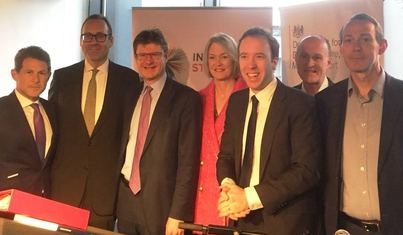 The first sector deal of 2018 was launched on Wednesday, with a ground-breaking partnership between the UK government and creative industries unveiled at the Camden Roundhouse on Wednesday.
As part of the Creative Industries Sector Deal, announced by the Business Secretary Greg Clark and Digital and Culture Secretary Matt Hancock, more than £150 million is being jointly invested by government and industry to help cultural and creative businesses across Britain thrive.
A Cultural Development Fund will also be launched for cities and towns to bid for a share of £20 million to invest in creative and cultural initiatives.
Click here to view the full press release and the Creative Industries Sector Deal.