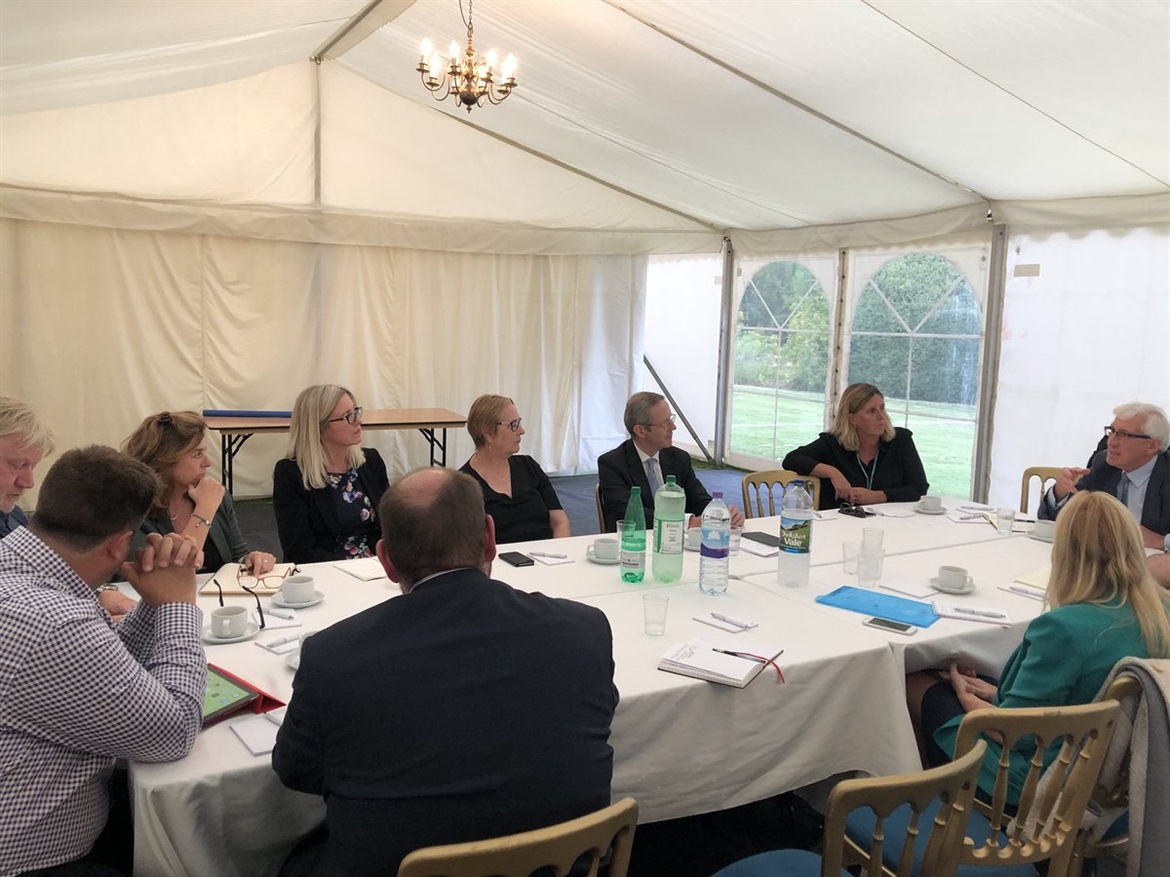 The resilience of Salisbury's small firms, the challenges of self-employment and Brexit were all up for discussion as the Federation of Small Businesses' national chairman visited the city.
Mike Cherry met with FSB members in the Salisbury centre to discuss how they are faring following the Novichok poisoning incidents.
The attack had a knock on effect for the many small businesses that operate within the city, with some forced to close for months.
Amongst the businesses Mike met were Crystals who are located in the Maltings, Martin & Co, Pritchetts Family Butchers and Casafina.
Mike Cherry said:
"It was good to meet some of our members in Salisbury and talk to them about how they have coped over that last six months. Like any community recovering from a damaging situation, the balance is fragile and where customers have changed their habits during the time of uncertainty, it's difficult to attract them back.
"That said, Salisbury is a gem of a city and is using the experience to look at how it can re-emerge as a stronger, fitter version of itself."
Mike chaired an afternoon meeting of Salisbury's business leaders at the historic house of Arundells, which highlighted the power of getting all of the city's leaders working together as one leadership team. Salisbury faces the same issues as any town or city in the UK and needs to address the barriers that stop high street businesses being able to thrive, such as business rates, parking, travel infrastructure and how we support businesses to keep up with their customers changing lifestyles and needs.
FSB recently launched its High Streets Hub, outlining a series of steps that central government and local authorities across England should take to support small retailers, they include:
- Freezing business rates from April 2019
- Allowing small firms who expand into multiple properties to continue receiving Small Business Rate Relief
- Improving investment in local roads, distributing funds for major road networks more fairly and increasing free parking in town centres
Mike Cherry added:
"Salisbury has exciting plans to make the most of its unique and iconic historical and natural assets and vibrant community of independent shops and businesses. Working together in partnership, Salisbury's leaders have an opportunity to make Salisbury a resounding success story."
He went on to chair a round table discussion with self-employed FSB members, drawing out the issues affecting people who choose to work for themselves. Most people around the table had chosen to go into self-employment for the flexibility it offers and to be in control of their own destiny. Mike's busy day ended with a networking event.
Addressing guests at the evening barbecue provided by local business Charter 1227, Mike gave an update on the policies that FSB is currently influencing Government on, including taxation, procurement, late payment, National Insurance Contributions, increased costs of doing business, Universal Credit issues for people starting out in self-employment, helping our high streets and Brexit.