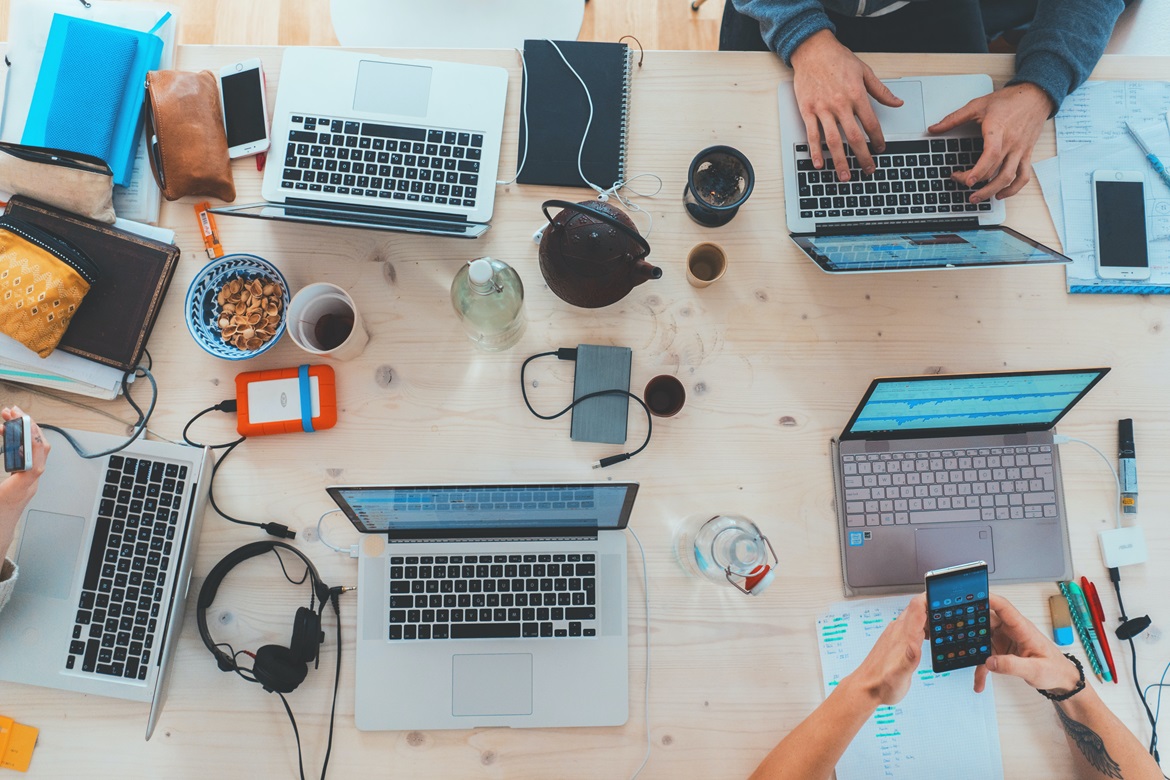 With millions of businesses forced to close their doors during the Covid pandemic there is no doubting how much this has accelerated the demand for organisations to ensure their online presence is more prominent than ever before.
Small businesses and charities are particularly vulnerable. They need new digital ways of working and connecting with people, so they can keep trading.
But what help is out there for businesses, charities and organisations to make that digital leap?
Government support for digitalisation was clear in the April 2021 Budget with the introduction of the help to grow scheme. This offers access to a 12 week-programme delivered by leading business schools across the UK, combined with a discount of to 50% on the costs of approved software, worth up to £5,000.
It's not only the Government which is stepping up to back a digital transformation. Other digital support programmes have been launched, including digital transformation leadership courses and free social media training.
There is also a free mentoring service provided by volunteers for businesses needing digital support. This could be for everything from building a website and setting up social media platforms, to launching digital advertising or preparing for ecommerce trading for the first time. Training providers such as Skills Support for the workforce in Swindon and Wiltshire can provide fully funded and accredited bespoke digital training programmes working with hundreds of skilled providers.
So what are the benefits of digitalisation?
We all talk about digital as the way forward, but here are just some ways in which it benefits businesses.
Costs: In terms of saving costs and reducing wage bill and head count, digitalising processes can reduce the number of stages and people needed. We know of a finance team reduced from ten to two, thanks to innovative new software.
Sales: by using CRM software and automation in your businesses processes, you can keep in better contact with customers, increasing sales and building customer loyalty and retention.
Efficiency: your operation will be run more smoothly and efficiently with increased digitalisation.
Innovations in the digital world
The digital world is constantly evolving, which also means our customers and clients are changing the way they use the internet – and businesses have to change to keep up. There is no room to stand still.
For example, with the advent of the likes of Amazon's Alexa and Apple's Siri, more and more of us are using our voice to search the net, rather than typing. In fact, some 41% of adults use voice search at least once per day.
Businesses and organisations need to respond to this advance in voice search technology, to keep up with the competition. To capitalise on its rapid rise in popularity, SEO strategists must identify emerging trends in voice search statistics.

There is no doubt that the Covid Pandemic has greatly accelerated the demand for businesses to ensure their online presence is now more visible than ever before.
Keeping up with new technologies that become available such as voice activated websites is crucial, not only to survive, but to thrive in the post pandemic world we live in.
Digital resources for businesses

At Swindon and Wiltshire Growth Hub, part of our mission is to signpost organisations to available resources. Here are some you might want to check out:

Help to Grow: As we mentioned, launched by the Government this programme aims to help small and medium sized businesses across the UK learn new skills, reach new customers and boost profits.

Digital Boost: Free mentoring, workshops, courses, and content to help you understand the digital opportunities available to you.

Future Learn: Explore the impact of digital transformation on businesses and services and find out how to implement it in your own organisation.

There are also lots of resources on LinkedIn and SkillUp.

You might also want to check out the Growth Support Programme which supports existing businesses wishing to grow, expand or just have an outside perspective of their current business practices.

And a final word about digital exclusion
It has to be recognised that many people – often older people or those with a disability – remain digitally excluded from society. Indeed, the digital transformation is exacerbating existing inequalities.
This really is an area for policy makers and an issue that business owners need to be aware of. Ensure digital measures you put in place do not have the untended consequence of alienating your audience.
For more information on digital support or for help with starting, running or growing your business, please look at our website and register for our newsletter to find out how we can help you. You can also get in touch with a member of our team by today by calling 01249 477287 or email us at [email protected]