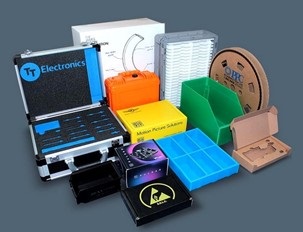 Sales at specialist packaging manufacturer GWP Group have increased by more than £1m year-on-year, a record for the Salisbury and Cricklade-based company.
It recorded a turnover across its five trading divisions of £13.25m for the financial period ending October 2020, up from just under £12m for the preceding year.
The business – which produces a range of e-commerce, transit, and protective packaging, alongside specialist items including anti-static and returnable containers – has now seen growth of 40 percent since 2015. Turnover was just under £9.5m five years ago.