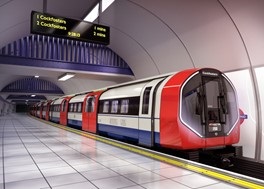 Transport for London (TfL) and Wiltshire-based Siemens Mobility have unveiled details of the new generation Tube trains for the Piccadilly line, which will soon be in production and creating jobs under a multi-million pound contract.

Siemens Mobility said:
"The state-of-the-art trains will transform the Piccadilly line passenger experience. They are lighter, more environmentally-friendly and future-proofed for a long life. Building the new trains creates new UK jobs and extensive supply chain opportunities."

The trains currently running on the line have become increasingly unreliable and expensive to maintain and will be 50 years old by the time they are replaced.