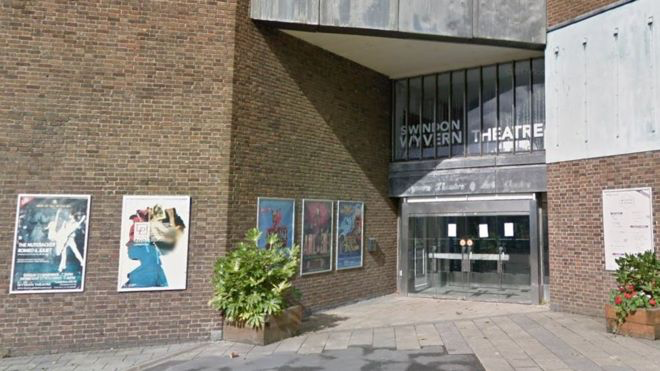 A plan to build a new arts and cultural centre in Swindon has been unveiled by the local authority, BBC Wiltshire reports.
It said Swindon Borough Council wants to replace the ageing Wyvern Theatre with a larger building and utilise its car park for a new museum and art gallery.
The council said the plan could be partly funded by selling its civic offices site in nearby Euclid Street.
Last year the Heritage Lottery Fund (HLF) rejected a bid for funding to build a new museum and art gallery.
Dale Heenan, the council's cabinet member for the town centre, described the plan as "ambitious and realistic" and said it would "remove the need to apply for millions of pounds in grant funding".
He said: "This new larger theatre would attract higher profile events and performers and include sufficient space to be a permanent home for our art collections and artefacts that will be financially sustainable."
The council said the Wyvern Theatre, which opened in 1971, will need "significant investment and refurbishment over the coming years as it is likely to reach the end of its life by 2027".
A detailed redevelopment plan is being funded with £250,000 from the Local Enterprise Partnership (LEP), with the aim of regenerating the area around the existing theatre in order to "enhance the cultural and community offering", the council said.
More details
here
.