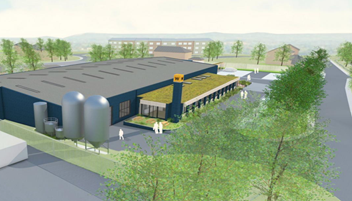 Devizes-based Wadworth has revealed details of its proposed new brewery.
After brewing for 135 years at its Northgate building in the centre of town the family-run company is planning to move to a new complex off London Road.
The site is the former Selectabook building in Folly Road, and if planning permission is granted for the move, the first barrels of 6X could be coming out of the new brewery by the middle of 2023.
Wadworth intends to make the move because it says the Northgate brewery is too large and unsuitable for the brewer's need to modernise and adapt to suit the new tastes in beer-drinking.
Read more here.