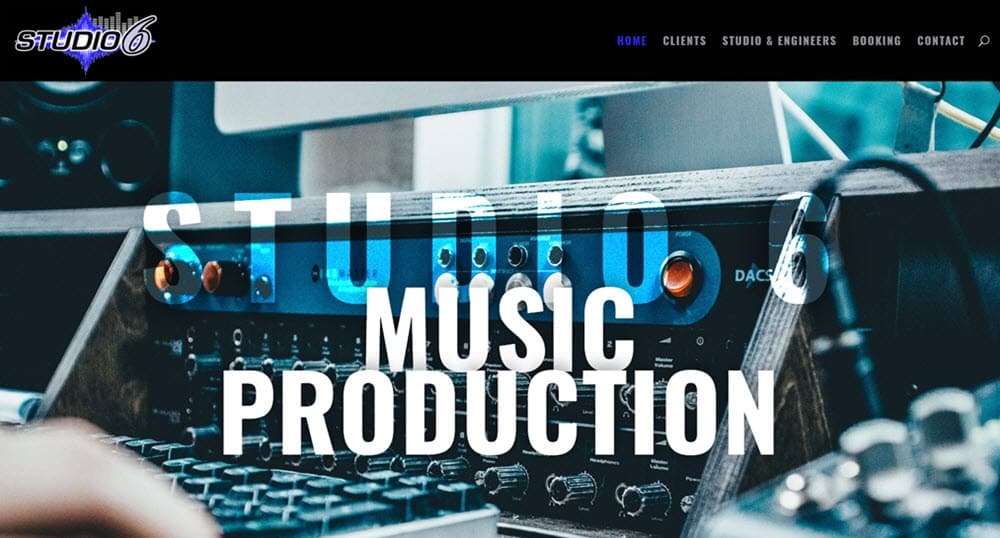 A Wiltshire recording studio has turned up the volume on its business by launching a new website.
Royal Wootton Bassett-based Studio 6, which has been operating since 2002, commissioned the new website from DMJ Computer Services.
The site showcases Studio 6's impressive setup, which has the latest equipment, producing quality recordings for music ranging from pop to metal, jazz funk to blues, and even rap.
Run by one of the UK's top alternative producers and engineers, Stu McKay, and supported by a select group of specialist engineers, Studio 6 provides high quality services and amenities for independent musicians and signed artists.
Martin Jarvis, Managing Director of Swindon-based DMJ Computer Services - which specialises in Wordpress website design, hosting and aftercare - said designing the new Studio 6 website was an enjoyable project to work on.
"It was great to work with such an accomplished and well established music producer to build the company's first website. Launching the web presence of a business in the music industry is a first of hopefully many for DMJ."
Stu, who has bands coming from as far afield at Belfast, Scotland and even Russia to use his services, said he hoped the new website would help raise the profile of the recording studio.
"We may be based in a small market town, but bands from all over the world want to record with us here," said Stu. "We are delighted with the new website Martin has created and we are sure it will help spread the word still further."
For more information about DMJ, now in its 36th year of business, visit https://dmjcomputerservices.com/, email [email protected], or call 01793 740964. To view the new Studio 6 website visit https://studio6productions.co.uk/, or to contact Stu email [email protected]