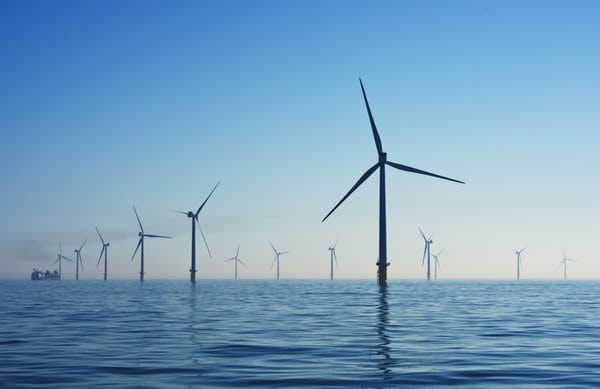 Most ambitious package of energy measures in a decade to go before parliament to boost Britain's energy independence and security
measures will attract private investment, reindustrialise our economy and create jobs through new clean technologies, as well as protect consumers
new powers to help prevent disruption to fuel supply because of industrial action, malicious protests and on grounds of national security also introduced
New measures to propel the UK's transition to a cleaner, affordable, home grown energy system will be introduced today in a move that will further boost the country's energy security and better protect consumers.
The landmark Energy Security Bill, announced as part of the Queen's Speech, will be introduced into Parliament today by Business and Energy Secretary Kwasi Kwarteng and is the most significant piece of energy legislation in a decade, with 26 measures.
It follows immediate support from the government to help people with rising energy costs and puts into law measures to boost long-term energy independence, security, and prosperity including in the British Energy Security Strategy announced earlier this year.
The Bill will help drive an unprecedented £100 billion of private sector investment by 2030 into new British industries that are built to last and help diversify our domestic energy supply, including hydrogen and offshore wind, and support around 480,000 green jobs by the end of the decade.
Business and Energy Secretary Kwasi Kwarteng said:
'To ensure we are no longer held hostage by rogue states and volatile markets, we must accelerate plans to build a truly clean, affordable, home-grown energy system in Britain.
'This is the biggest reform of our energy system in a decade. We're going to slash red tape, get investment into the UK, and grab as much global market share as possible in new technologies to make this plan a reality.
'The measures in the Energy Security Bill will allow us to stand on our own two feet again, reindustrialise our economy and protect the British people from eye-watering fossil fuel prices into the future.'
Measures set to be introduced include those to support the deployment of low carbon technologies at scale such as carbon, capture, usage and storage (CCUS) and hydrogen, helping drive investment by giving businesses the certainty they need. The government is determined to ensure Britain secures a 'first mover advantage' in seizing the global market share in these technologies, helping to attract new private capital into the UK which will create jobs and reindustrialise parts of the country.
Measures included in the Bill, such as those encouraging the deployment of heat networks and driving down the cost of ultra-efficient electric heat pumps, will help scale up the installation of key clean technologies for the future – reducing the UK's dependency on global fossil fuel markets and exposure to volatile gas prices. Research shows that, on average, heat network consumers pay a lower price for their heat than those on an individual gas boiler, while replacing a gas boiler with a heat pump can reduce a home's energy use by well over 50%.
Other new powers will enable the extension of the energy price cap beyond 2023, shielding millions of customers across the country from being overcharged. The price cap limits the amount suppliers can charge for each unit of gas and electricity and for the daily standing charge.
Meanwhile in further efforts to protect consumers, for the first time Ofgem will be appointed to oversee regulation of the heat networks market – some 480,000 consumers across Britain – to ensure consumers are charged a fair price, including by enabling the regulator to investigate disproportionate prices and take enforcement action.
Consumers will be protected from increasing network prices in the event of energy network company mergers by enabling Competition and Markets Authority to review relevant mergers under the new Energy Network Special Merger Regime. This could save consumers up to £420 million over 10 years.
To prevent fuel supply disruption, such as from industrial action, malicious protest and for reasons of national security, the Bill gives the Secretary of State powers to pre-emptively prevent potential disruption to the downstream oil sector. The Bill requires industry to take measures to improve their own resilience, requires industry to provide vital information to ensure government can identify potential disruptions, and other reforms to ensure continuity of supply.
The Bill is the latest reform to bolster energy security and follows the Nuclear Energy (Financing) Act which received Royal Assent earlier this year. The Nuclear Act establishes a new funding model to attract a wider range of private investment into new nuclear power projects, cutting the cost of financing projects and reducing the cost to consumers. As a condition for financial support through the new funding mechanism, the government reserves the right take a 'special share' in all future nuclear projects.
For more information on the GOV.uk website, click here.