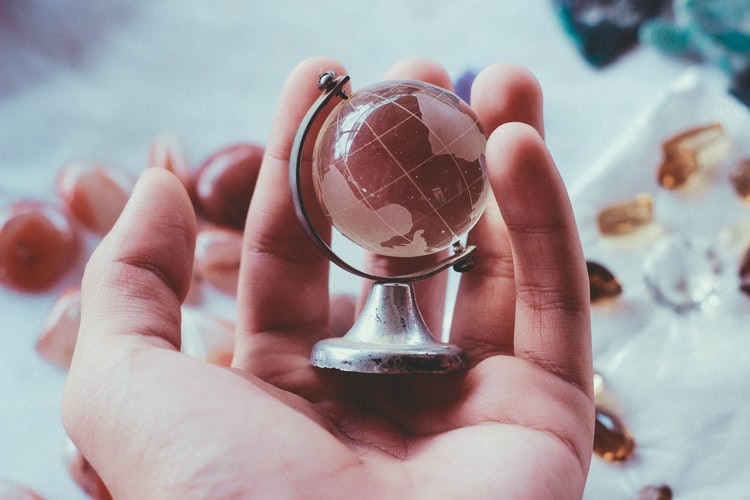 What does business ethics mean to you?

Surely you try to do good, don't you? You send Christmas gifts to your best clients, try to remember your teams' birthdays, and send a donation to charity every year. That's it, isn't it?

I'm not sure it is, and this is something I'm keen to investigate further.

Googling 'business ethics' returns many responses with different skews, so I have referenced the Institute of Business Ethics (ibe.org.uk) which states:

Business ethics is the application of ethical values to business behaviour. Business ethics is relevant both to the conduct of individuals and to the conduct of the organisation as a whole. It applies to any and all aspects of business conduct, from boardroom strategies and how companies treat their employees and suppliers to sales techniques and accounting practices.

This then raises the question as to what are the 'ethical values' that should be applied to business behaviour?

Again, there are a myriad of responses to this question, but the key outputs seem to be:
Trustworthiness
Honesty
Integrity
Loyalty
Respect
Accountability
Discipline
Humility
Organisation
Responsibility
Teamwork
Quality
Reliability
Dedication
It seems then, that business ethics are a system of morals and beliefs or 'ethical values' that guide your business practices – so what should these practices look like and why should you have them?

For business leaders, the benefits of ensuring these values are implemented and adhered to within the business environments are clear. A recent Oxford University study confirms that a happy employee is 13% more productive. Providing a working environment to enhance openness within the team so that they can share ideas and concerns; taking the time to get to know your staff and their needs and wants and paying a decent wage will surely help them to feel happy. The atmosphere is likely to engender loyalty and respect, with team members striving to do their best for you which will improve your turnover and profit. In addition to staff expecting a decent wage they are also likely to require recognition, career progression and a decent, physical environment to work in.

I believe, however, that in addition to the inward-facing benefits to the company, a growth business wanting to promote its 'business ethics' credentials should consider the wider world as well. What about the communities in which they operate? How far flung are their supply chains? Are the workers obtaining the raw materials or manufacturing them across the world treated fairly, ethically and with similar values to your own employees? As a business owner, do you need to worry?

Research shows that one in three consumers will start shopping with a new company that supports a social issue they agree with, and more than half of consumers are willing to pay extra for products and services that contribute to positive change. There is clearly a business benefit to ensuring that ethical values are implemented and promoted.

Charitable partnerships are a way to enhance both the objective of the charity and enhance the wellbeing of your staff. True partnerships can provide stimuli for the individual staff members providing support that they may not experience within their day to day working environment and they can provide the charity with skills and services that they might not otherwise have access to. Financially supporting charities is 'easy'. Providing a true partnership will not only benefit them and those they support, but your business' reputation as well.

Whilst many believe that it is the responsibility of governments to care for the welfare of people and the planet, surely businesses have a key role to play, too? Businesses operate all around the globe. There are sole traders and multi-national conglomerates in every country. Their decisions impact their workers, customers, suppliers, community and the environment in ways more far-reaching than governments can.

Surely, therefore, if each individual business can take some responsibility, they will become a valuable cog within the engine of 'good'. Each one can develop real, positive and sustainable values – ones which are echoed across the company, its customers and supply chain. Unilever, for example, have stated that those who directly provide goods and services to the company will need to pay their workers at least a living wage. They also plan to ensure that much of their supply chain comes from companies owned and managed by under-represented groups. Individuals and smaller companies can just as easily make a conscious effort to implement changes and strive to leave the world in a better place than how they found it.

Michael Josephson of the Josephson Institute of made a career of encouraging people to do the right thing and wrote the following poem which seems to sum it up well:

WHAT WILL MATTER?
Ready or not, some day it will all come to an end.
There will be no more sunrises, no minutes, hours, or days.
All the things you collected, whether treasured or forgotten, will pass to someone else.
Your wealth, fame, and temporal power will shrivel to irrelevance.
It will not matter what you owned or what you were owed.
Your grudges, resentments, frustrations, and jealousies will finally disappear.
So, too, your hopes, ambitions, plans, and to-do lists will expire.
The wins and losses that once seemed so important will fade away.
It won't matter where you came from or what side of the tracks you lived on at the end.
It won't matter whether you were beautiful or brilliant.
Even your gender and skin colour will be irrelevant.
So, what will matter?
How will the value of your days be measured?
What will matter is not what you bought but what you built; not what you got but what you gave.
What will matter is not your success but your significance.
What will matter is not what you learned but what you taught.
What will matter is every act of integrity, compassion, courage,
or sacrifice that enriched, empowered, or encouraged others to emulate your example.
What will matter is not your competence but your character.
What will matter is not how many people you knew but how many will feel a lasting loss when you're gone.
What will matter is not your memories but the memories of those who loved you.
What will matter is how long you will be remembered, by whom, and for what.
Living a life that matters doesn't happen by accident.
It's not a matter of circumstance but of choice.
Choose to live a life that matters.
What are your thoughts on the subject?

I am delighted that I will be hosting a panel discussion around the important and wide-ranging subject of Business Ethics and what it means to businesses within Swindon and Wiltshire (and beyond) with a diverse panel from the Wiltshire business community, along with the Rt Revd Dr Lee Rayfield, Bishop of Swindon.

Join me to discuss your thoughts and questions with Bishop Lee; Pradeep Bhardwaj, Senior Strategy Director at Syniverse Technologies, Swindon; Fionn Travers-Smith, Head of Culture and Customer Strategy, Avon Mutual (a new ethical bank based in and for the South West); Atiqul Hoque, restaurateur and Wiltshire Councillor for Salisbury and Philippa Cox, Corporate Partnerships Manager at the Youth Adventure Trust in Swindon.

The event will be live on 10 February in a format similar to 'Question Time', so please include your question within your registration which will be considered for discussion on the day. To register for the webinar discussion click here, or to watch the event again, please go to: https://growthhub.swlep.co.uk/news-events/webinars