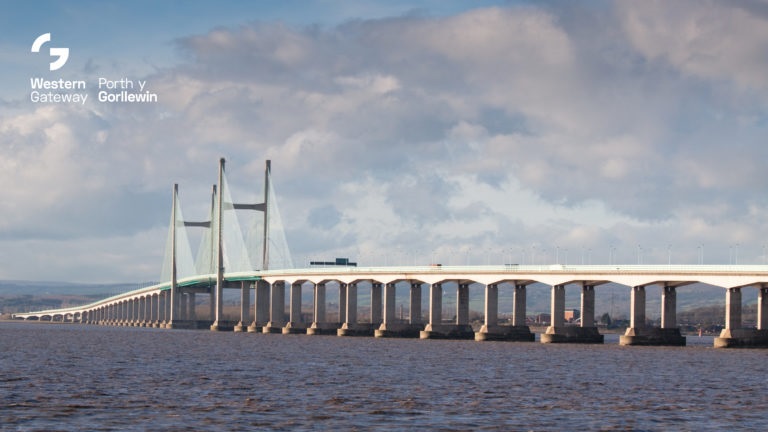 The Western Gateway partnership is set to showcase a range of exciting opportunities to both domestic and international investors, funders and developers, as the partnership announces their involvement in the inaugural UKREiiF event taking place in Leeds between 17-19 May 2022.
The Western Gateway is the UK's first pan-regional partnership to span two countries, representing the economic powerhouse of South Wales and Western England. The partnership includes the cities of Swansea, Cardiff, Newport, Bristol, Gloucester, Bath and Swindon, and stretches as far South as Salisbury.
The powerhouse is working to power efforts to reach net zero, unlock a further £34 billion for the UK economy and level up communities at risk of being left behind. UKREiiF will facilitate introductions to investors, funders and developers who could help the region realise their vision, having a truly transformational impact on economic growth and prosperity.
Katherine Bennett, Chair of the Western Gateway partnership, said: "The Western Gateway is home to world leading industry, advanced cyber clusters, expert engineering, globally significant universities and a renowned creative sector. Our partnership is ready to use our combined strengths to become the UK's first Green Energy Super Cluster, better connect communities and level up those at risk of being left behind.
"Come see us at UKREiiF to hear about the exciting opportunities that are available across our area and find out how we aim to create a greener fairer future for all."
Keith Griffiths, Director at UKREiiF, said: "Collaboration is crucial within our industry – and it's great to see the approach being taken to drive economic growth across the Western Gateway. UKREiiF will act as a catalyst for the area, helping connect the region with businesses looking to invest. The Western Gateway is already an attractive location for investment, with two deep seaports and airports acting as a global gateway for world-leading companies, and we look forward to helping them build on this success."
Led by property events company Built Environment Networking and supported by some of the biggest UK property and infrastructure companies, the first annual UKREiiF event will be held in Leeds on 17-19 May 2022. The forum will attract inward investment, generate economic growth and drive a more sustainable and inclusive culture within the property and construction industries.
Find out more here.