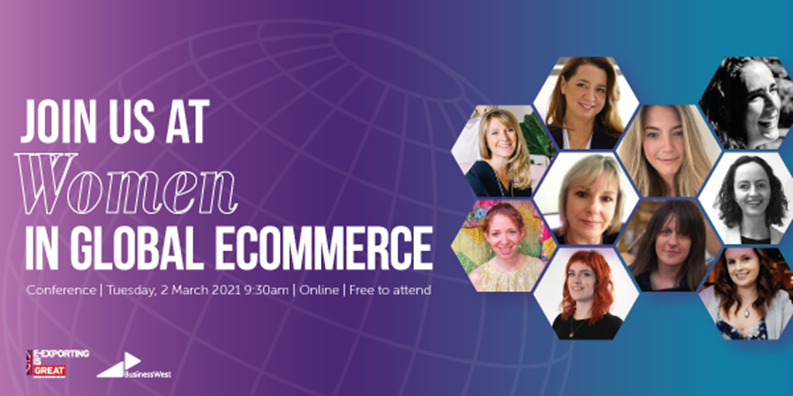 Want to learn how to boost your online business from some of the most successful women in global eCommerce?
On the eve of International Women's Day, The Department for International Trade in the South West are hosting a major FREE event designed to celebrate some of the industry's leading lights as well as helping eCommerce businesses to take their international online sales to the next level.
With a jam-packed agenda, on the day you will hear from a mix of keynote speakers and trainers who will share expert advice on common trade barriers and their top tips for international business success.
You'll also find out how women in eCommerce are making it work in the COVID-19 era as they balance new sales tactics, the challenges of scaling a brand, new VAT implications and more.
Book your free place today - https://growthhub.swlep.co.uk/news-events/events/event-detail/2021/03/02/company-events/women-in-global-e-commerce