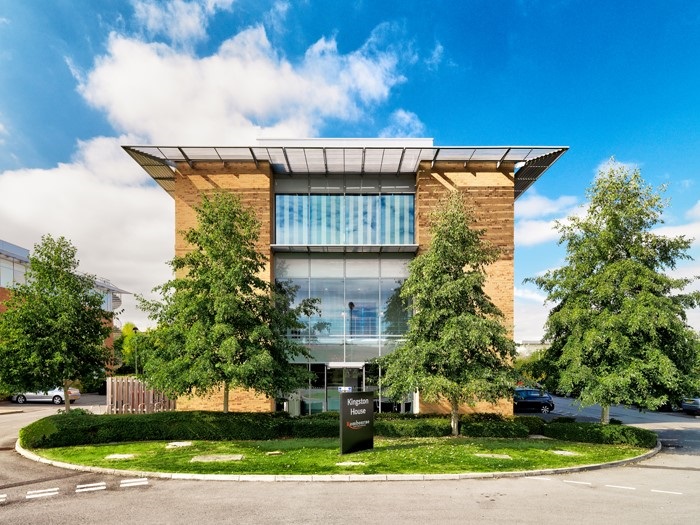 The top reasons why you should do business in Swindon
Nestled just along the M4 corridor from London (which is the commercial capital of Europe), there are many reasons why Swindon is a great place to do business. We have seen some great business relocate from London to Swindon in recent years (such as The National Trust), and it's long been home to the likes of WH Smith, Nationwide Building Society, Npower, and Virgin Holiday Cruises.
So, why are more companies now choosing to do business in Swindon? As well as its already successful economy, continuous investment means it will continue to thrive, with The Swindon Economic Growth Strategy demonstrating that between 10,400 and 19,600 new jobs will be created by 2026.
Though technically a town, Swindon was also included on a list of 5 'Fast Growth Cities' by Centre for Cities last year, alongside Norwich, Milton Keynes, Cambridge and Oxford.
Starting a business in Swindon is also a better alternative to popular UK cities, such as London, Bristol, and Birmingham, as they're quickly becoming oversaturated. As a result, you'll get more bang for your buck by renting an office in Swindon!
Here are the other top reasons you should do business in Swindon…
It's within reach of London and other major UK cities
One of the main reasons to start a business in, or move your existing business to Swindon is due to its location in the 'M4 Corridor' (which is adjacent to the M4 motorway). With two junctions on the M4, Swindon is connected to many of the UK's major towns and cities (including London, Reading, Bath, Bristol, Newport, Cardiff, and Swansea), so it's easy to do business with companies located throughout the UK.
Prefer to use public transport? Swindon was originally a small railway village, and the home of Swindon Works (which was used to maintain and repair Great Western Railway locomotives before it closed in 1986). Today, the town has great links to the rest of the UK through the Great Western Main Line, and the Golden Valley Line, and it takes just over an hour to travel to London or Cardiff by train.
It's a 'centre of innovation'
Swindon has a reputation for being one of the UK's main centres of innovation so it's a great place for start-ups and small businesses to get their footing in their chosen industries. This is because like many of the UK's important towns and cities, Swindon is conveniently located in the M4 Corridor.
Being a major technology hub, this area of the UK is often referred to as England's 'Silicon Valley', and Swindon is particularly known for its numerous high-tech and research companies. Being home to less small businesses than London and other popular technology hubs, there are less larger businesses to compete with. There's also plenty of support for start-ups and small businesses through the Wiltshire Chamber of Commerce and the Swindon and Wiltshire Growth Hub.
You can take advantage of networking opportunities
As a Fast Growth City alongside Norwich, Milton Keynes, Cambridge, and Oxford, Swindon is a popular location for start-ups, and there's plenty of support to be found for both new and small businesses in Swindon. However, much of this support can be found through the town's networking opportunities, which offers you a great way to make new business contacts and get your name out there.
Some examples of networking events in the area include 4Networking Swindon, the Swindon Business Networking Lunch (from NRG Business Networks), and Swindon Business Village (which costs just £10 a week to attend their weekly networking mornings). The local business group, Switch on to Swindon, is also always running networking events!
For more business networking opportunities in Swindon, check out Find Networking Events and Event Brite.
There's plenty to see and do
Swindon is a large and growing town that's home to countless coffee shops, pubs, restaurants, public parks, and libraries, both in the City Centre and the town's many business parks (including Clearwater,
Delta and Lydiard Fields). This means there's countless venues to choose from for planning fun events with your work team, as well as having more casual meetings with your staff and clients.
Due to its large size, the borough of Swindon also has many primary and secondary schools, as well as two further education Colleges. Swindon is also located close to the city of Bath, which is home to two universities, so there are plenty of opportunities to develop new skills.
Rombourne's serviced offices in Swindon are conveniently located on the Lydiard Fields Business Park, which has great amenities and plenty to do at lunch. Lydiard Fields is also adjacent to Junction 16 of the M4 and is a short drive from the Swindon Town Centre, so it's a great location to do business!
To find out more about serviced offices in Swindon, Bristol, Newport, and Cardiff, contact ustoday.