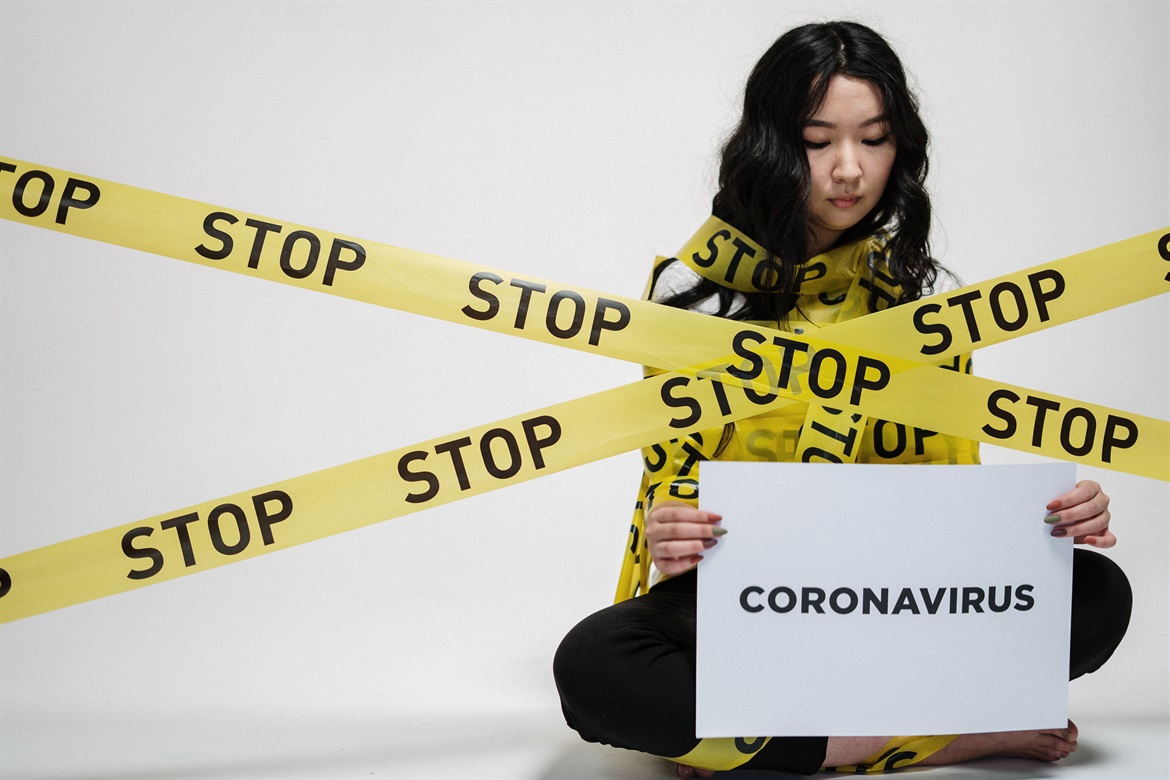 My business is dead, long live my business. A bit dramatic, maybe, but perhaps a number of us are thinking along these lines. We've been blown away by the unexpected impact of Covid-19, knocked for six by the sudden change in our circumstances, and felt lost and afraid as we faced up to the reality of the situation. But now our resilience gene has kicked in and we have started to plan and move forward.
There has been a flood of articles recently about crisis management during the pandemic and most discuss the need to act quickly and correctly; to make a plan; to communicate with staff, clients, customers and suppliers; to look carefully at our cashflow and regular expenditure; to take care of our staff and our customers; and to get the right team or task force together to keep the business going. Many of these articles also talk about having this time to review our policies and make sure that they are up to date; to check our online security; to get our data in order.
I'm sure you've seen and read these articles and perhaps connected to a webinar or network to discuss this, so let's agree that over the past three weeks you've done most, if not all, of the items on the crisis management to do lists, even if you didn't have a business continuity plan, and that you've applied for the loans or grants that are available to you from the government schemes, you may even have furloughed your staff and may be considering furloughing yourself, you've put everything in place that you can to mitigate the circumstances that we find ourselves in. So what now?
Get structured
If there is one thing that I've learnt by working from home these past 11 years is that my day must be structured, not necessarily to the hour but certainly in chunks of time when I do certain daily tasks including my exercises.
Take time to work on a structure that suits you, your staff and colleagues and don't forget to factor in time for the people living in the house with you. Allow some time to think, even daydream; work on a project or push forward with new ideas. Keep up to date with what is happening in your business world; read and respond to emails; read social media and upload your own posts; take meetings online. Schedule regular calls with key players in your business and make sure that there is a purpose to the call, including checking that someone is ok. Document the outcome; all decisions that were made, and any actions. Structure is one of the pillars of resilience on which to build your changing business.
Keep informed
Make sure that you know what is going on in the Covid19 world of business. As many things are changing on a hourly, daily, weekly basis it is more important than ever to be on top of the news. That said reading every opinion is not that helpful. The facts are written on the government website pages; updates are put on the government social media feeds; and there is a daily bulletin from the government around 5pm every day. Other useful and factual websites are your local council websites; the LEP network's growth hubs and those relating to professional business associations such as the Federation of Small Businesses; the Chambers of Commerce; the CBI. Then there are the international organisations such as the World Health Organisation. The Banks' websites and the International Monetary Fund are useful too. There are the business sections in the newspapers, various journals such as the Economist, and the TV and radio stations. They all have informed opinion that may help you to decide what you need to do in your business. Facts not fiction is the rule.. Keep a watchful eye out for fake news and misinformation. Traceable, verifiable and complete information is what you need to support your decision making and is the link between the pillars of resilience.
Lead from the front
As the leader in your business perhaps now is the time to look more closely at your changing role and the different priorities that present themselves in a fast moving and bumpy landscape. Whereas before you may have been focussed on increased turnover and gaining more customers now you need to control expenditure and make fast decisions based on very little information and possibly using technology that is unfamiliar. You may have a remote workforce who are having to balance their work with their family life in a way that was never envisaged when the phrase "working from home" was coined. Their wellbeing as well as the security of your business processes and information may be at greater risk. Your staff and you will experience unforseen challenges that may derail your business if not dealt with swiftly. Showing leadership in a crisis is your second pillar of strength.

Be accountable
During this period it may be that metrics and key performance indicators have slipped off the radar, however, it is more important than ever to create a robust culture of accountability even if you're a solo entrepreneur. Identifying 3 to 5 priorities and delivering against those priorities even if they appear negative or focus on the "what not to do" or cancellation of standard day to day activities. Measuring performance against these priorities emphasises reliability and completed tasks. It also brings back a sense of the normal, business as usual atmosphere. You and your team leaders should document or report back frequently on the performance and up date the priorities at the end of each day. It is inevitable that there will be conflict between what needs to be done to survive and what should be done for the future of the business. There may have to be compromise. If you have a clear set of priorities survival versus success can be measured against these priorities to decide on the best course of action.
Even though many things are outside of your control during this crisis it is important that your teams and customers see you as being responsible for the actions of the business, someone who keeps them all on track and moving in the same direction without fear and confusion, This in turn will filter through your business and build that culture of accountability. "If the boss can do this then so can we". If you work on your own then your clients and customers will be able to see that you can be relied upon to keep on delivering even through the tricky days and months ahead. Accountability is your third pillar.
Be brave, flexible and decisive
Moving at speed and taking difficult decisions based on information that is changing on a daily basis may not be the way that you like to work but this is how it is and you must adapt and accept that it is better to act now than to wait and see. Mistakes may be made but inertia and inactivity will surely bring your business to a grinding halt. During a crisis we need to focus on the continuation of the business and not get bogged down in what we used to do or in trying to get agreement from everyone on a way forward. As the leader it is time to focus on the things that matter most to secure the future. Make sure that your team understands this. List your main priorities and identify those with responsibility for making decisions other than yourself. Ensure that everyone knows the new boundaries and who is responsible for which actions and decisions. If you are a one-man band your decisions may have to be communicated to an out-sourced team such as your book-keeper, solicitor, bank manager, mentor or colleague you work with occasionally. Adaptability is your fourth pillar of resilience.
Make a positive impact
If you can, offer your customers something new. Many restaurants have turned their hand to delivering meals or selling groceries to their customers and they are getting very good at it. Small communities have set up their very own "uber eats" type service and pubs are delivering beer, milk and eggs. This new form of takeaway and delivery service may live longer than the pesky virus.
Blend your business services with community service. If you can offer your services free of charge in the community then do so. Many people are in need of help during this time and if your services and skills are transferable to your local community now is the time to help.
Work with other companies in a similar situation to yourselves by starting an open discussion on your challenges and how you might solve them. This will stimulate ideas and help all of you to stay open for business. Resourcefulness goes hand in glove with resilience and provides a good foundation for the development of your plans for the next phase of your business as we move through and out of the crisis.
……….….and finally please don't forget to keep yourself fit and healthy, take regular exercise and get some sleep around the same time each night. You and your business will benefit if you are fit and strong.
Smile the best is yet to come 😊
If you enjoyed this article please do check out Alison's free webinar on 28th April here.