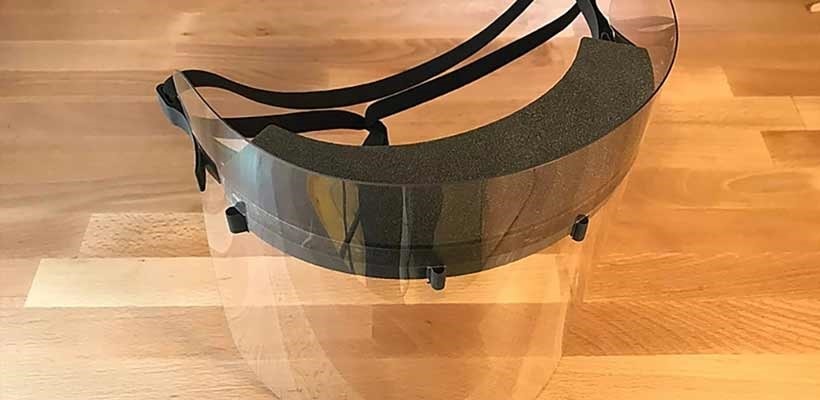 An engineering firm from Gloucestershire has joined forces with Wiltshire-based GWP Group to manufacture critical PPE for the health and care workers.
Orthotropic Engineering, based in Quenington, has created the visors after building on work from the field of 3D printing. In total, 1,000 of the face visors will be donated.
Having crowd-funded over £8,000 on Just Giving to cover the cost of materials, Orthotropic turned to packaging manufacturer GWP Group in order to produce various elements of the visors. This included the fabrication of the foam used to provide protection from above, as well as the outer corrugated boxes used to ship the visors to the NHS.