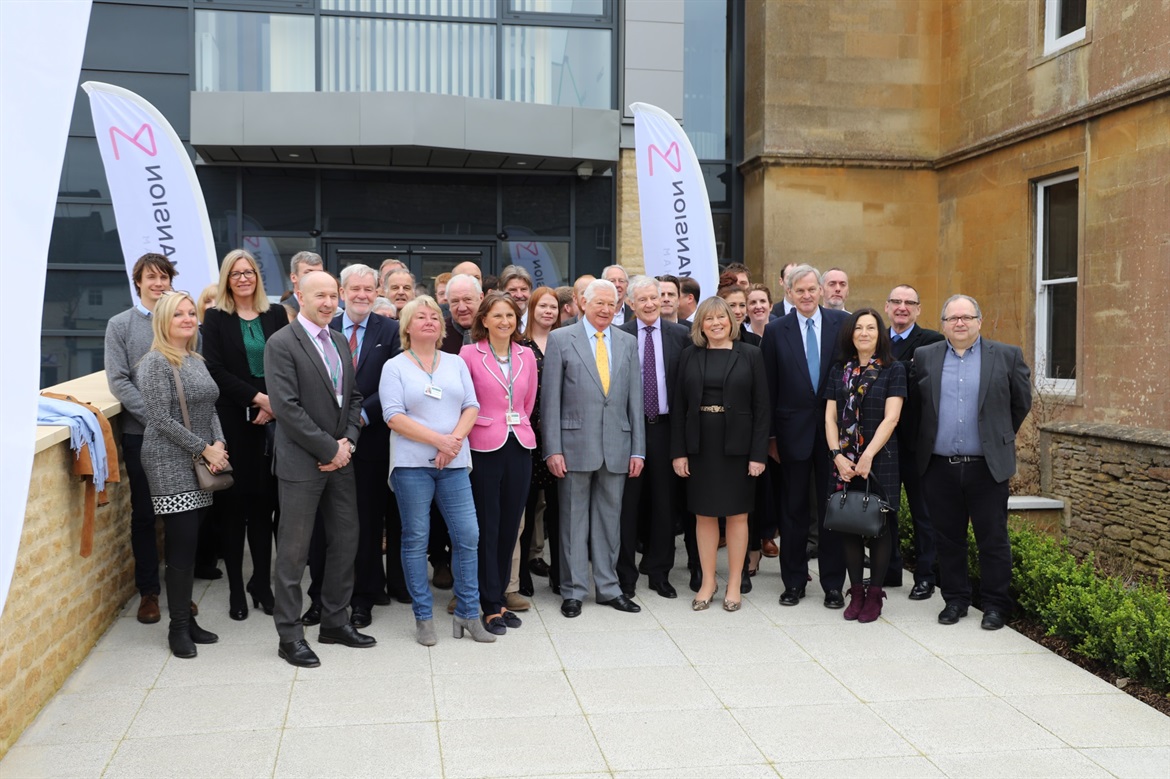 Members of the press, VIPs and leaders of the council were invited to attend the opening of the 2.5m redevelopment.
Corsham's Mansion House, a previously vacant, landmark building in Corsham town centre that will now provide small units, meeting rooms and break out areas for local digital start-up businesses.
The historic, Grade II-listed property has been sensitively refurbished, and a new glass-fronted extension added to house the main entrance, flexible working spaces and a large informal meeting area.
On the fringes of the Cotswolds, Corsham is a historic market town surrounded by beautiful countryside, home to a number of historic buildings, including the Almshouses and Corsham Court and with its Capability Brown picture gallery. The project is a sympathetic development to the original building while creating an exciting hub for business.
Paddy Bradley, Director of the Local Enterprise Partnership, said of the development "The Digital Mansion House Corsham is a great example of the economics of the area growing and changing; physically it is a beautiful merger of a historically important building with a superb new wing. This is a concept which demonstrates our economy has strength in its earliest development and is willing and able to adapt to new challenges. The building will provide a great base for business in our area for the future."