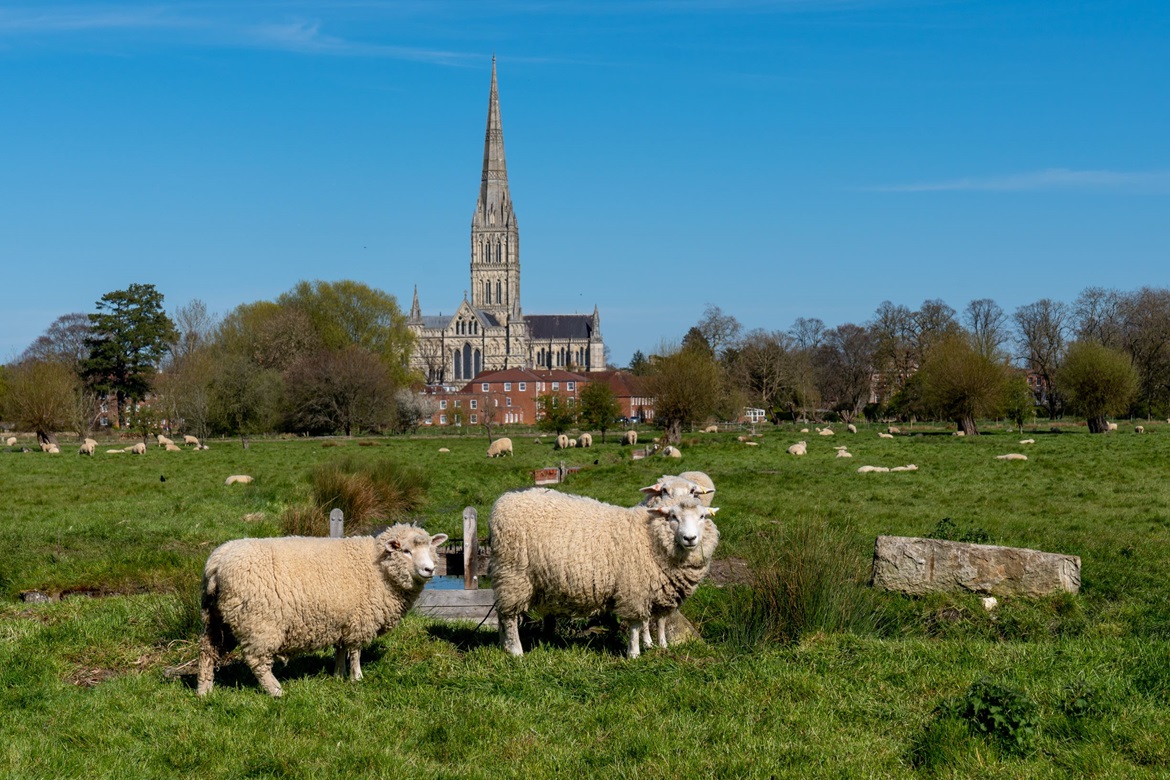 Salisbury is a wonderful city is packed with history, heritage, art and culture and the Experience Salisbury website showcases everything it has to offer – all in one place.

Residents and visitors will find inspiration, from world-class attractions to delicious dining experiences and unique independent shops.
There is a comprehensive what's on calendar to make sure people never miss an event again and the site also acts as an online community hub providing the latest local news, blogs and information for residents.
For those who want to explore the city's businesses, the Experience Salisbury website also includes a directory full of shops, restaurants, hotels as well as professional and local services.
The Experience Salisbury website is jointly funded by a new partnership between Salisbury BID, Salisbury City Council, Salisbury Cathedral, Salisbury Hospital and Wiltshire Creative.
This new partnership was born in the aftermath of the nerve agent attacks in 2018, when the challenges presented forged a new spirit of joint working in the city which has been carried forward throughout the Covid-19 pandemic and into a renewed approach to promoting the city, including the development of the Experience Salisbury website.
The partnership also was the driving force behind Salisbury's new fresh and distinctive brand identity, which has been adopted across the Experience Salisbury site.
It was in 2019, after an extensive consultation, that the new 'Traditional Original' brand was developed for the city to shine the spotlight on Salisbury's unique combination of old and new. It will be seen on a number of exciting new initiatives set to be unveiled across the summer months, as well as to raise the profile of the city going forward. You can find out more about the new Salisbury brand on the Experience Salisbury website: www.experiencesalisbury.co.uk
Businesses in Salisbury are invited to get involved with the new website and can be listed in the directory free of charge, or can pay for an enhanced listing. If your business isn't already listed, you can upload your information here: www.experiencesalisbury.co.uk/list-your-business
Due to Salisbury BID's (Business Improvement District) investment in the project, all BID levy payers have received an enhanced business listing on the Experience Salisbury website for free.
Robin McGowan, Chief Executive of Salisbury BID said: "The BID feels this is a much-needed collaborative platform to help support and promote businesses through this time of recovery. This is why we have not just helped to fund the Experience Salisbury website but have also led the project on behalf of businesses and partners. We continue our work to create a thriving city and I would encourage any business that isn't already on the website to get involved and take advantage of this promotional opportunity."
Cllr Caroline Corbin, Mayor of Salisbury said: "Salisbury is a fantastic place to live, work and play. There is so much to see and do in the city. We know a lot has been put on hold over the last 15 months but now we are full-steam ahead and Experience Salisbury will enable us to promote events better and showcase everything the city has to offer all in one place."
Jane Morgan, Director of Communications and Development at Salisbury Cathedral, said: "As the city's beacon and biggest tourism attraction we invested in Experience Salisbury to support the city. There is so much on offer here and we want to shout about it. It also gives us a portal to promote our own offer to a wider audience, and the inspiring story behind Salisbury Cathedral and our city."
Sebastian Warrack, Executive Director of Wiltshire Creative said: "As the city's leading arts and culture organisation we really wanted to get involved in the new Experience Salisbury partnership. We have a huge programme of events on offer at both Salisbury Playhouse and Salisbury Arts Centre and are excited to welcome audiences back after numerous lockdowns. We are delighted to be part of the Experience Salisbury project which will showcase all that is great about the city."
Stacey Hunter, Chief Executive of Salisbury NHS Foundation Trust Said: "As the largest employer in the area the vibrancy and health of the city is vital to us. The facilities, attractions and community spirit are at the heart of what makes the city a great place to live and work. The city offers something for everyone. Through Experience Salisbury we can lead the way on behalf of other major employers to highlight the offering and draw more talented people here."
What you see at www.experiencesalisbury.co.uk is just a start and the site will continuously be updated with new stories and information for residents and visitors.
Jointly funded by the Experience Salisbury partners, the dedicated Marketing Manager, Kara Rogers, will oversee the new channels. The Experience Salisbury team is keen to hear from anyone with stories, ideas and news that could be included on the new site. You can get in contact on [email protected].
Follow Experience Salisbury on Facebook, Twitter and Instagram and join our mailing list to keep up to date with latest news, events and offers.